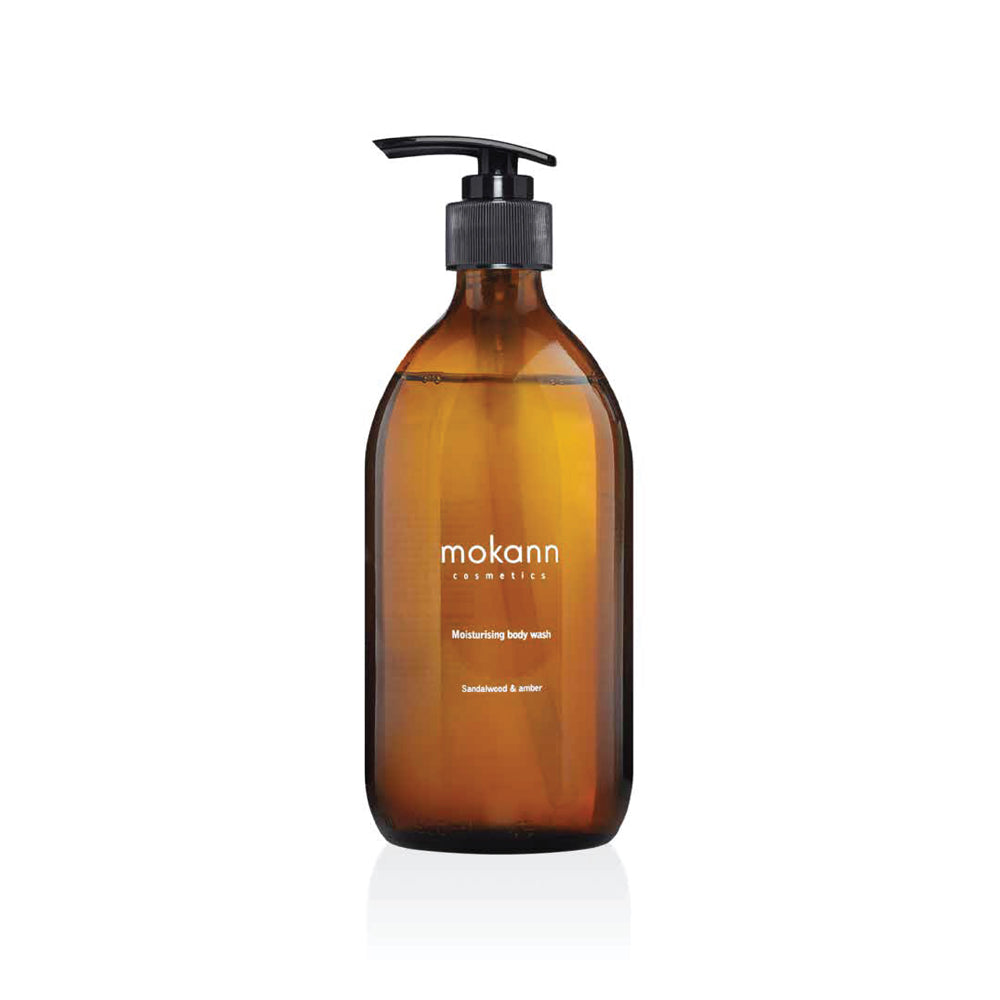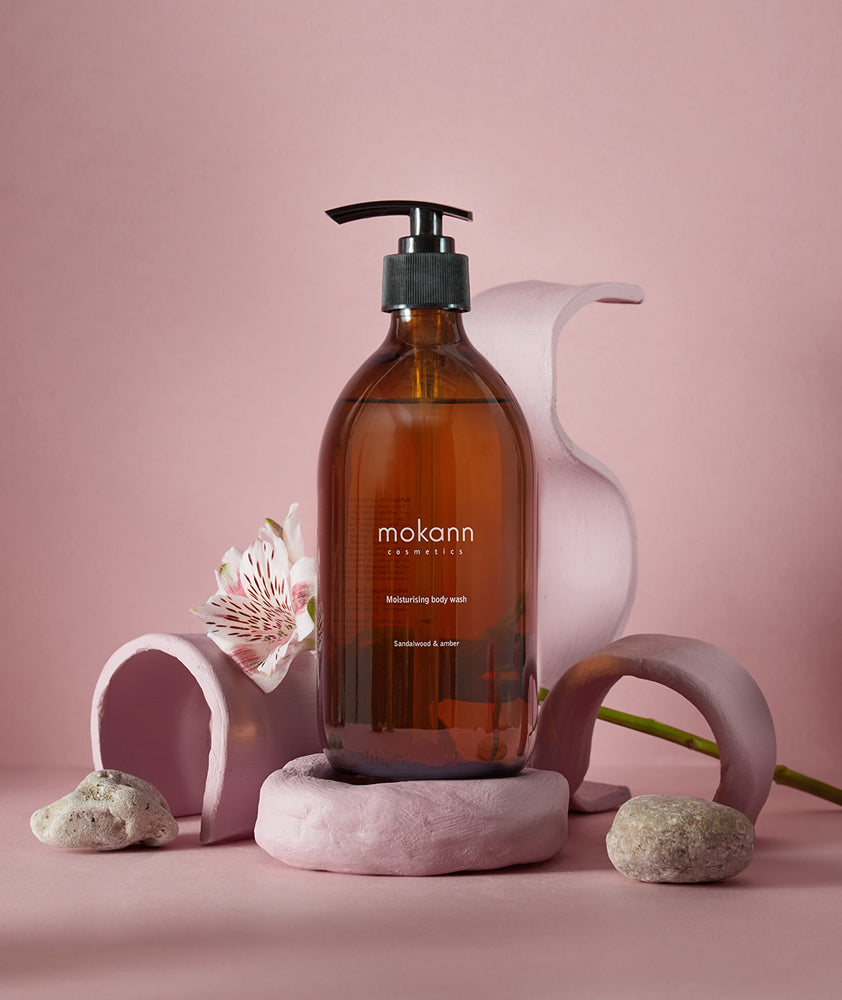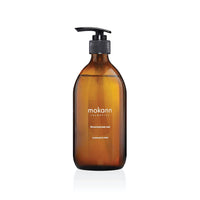 MOKANN - Moisturizing Body Wash [Softening - Sandalwood & Amber]
This gel with an intriguing sandalwood and amber fragrance contains an effective plant-based cleanser that thoroughly cleanses the skin. Complexes of natural polysaccharides and beet extract bind water in the outer layers of the epidermis, leaving the skin tight and moisturized for a long time. Prebiotics supports the skin's protective functions and increases its resistance to external factors.
Size: 500g
Aqua, Sodium Coco-Sulfate••, Cocamidopropyl Betaine••, Inulin••, Propanediol••, Aloe Barbadensis Leaf Juice, Glycerin••, Xylitylglucoside••, Parfum, Anhydroxylitol••, Sodium Chloride••, Betaine••, Polysorbate 80••, Amber Extract, Santalum Album Wood Extract, Beta Vulgaris Root Extract, Xylitol••, Glucose••, Fructose••, Sucrose••, Tetrasodium Glutamate Diacetate•••, Citric Acid••, Sodium Benzoate•••, Potassium Sorbate•••, Citronellol•, Geraniol•, Alpha-Isomethyl Ionone•

•Fragrance composition component
••The raw material of plant origin
•••Approved by natural cosmetics certifying organisations

Ingredient Specialties
• Extracts of amber and sandalwood have a regenerative and protective effect, they are natural conditioners making the skin soft and smooth. 
• Pure aloe juice and betaine moisturize, soothe irritation and excessive dryness. 
• Propanediol, a glycol of plant origin, prevents moisture loss and supports the action of other active ingredients.
• Thanks to the natural chelating agent, the gel can be used even in very hard water, producing a thick and velvety foam.
Method of Use
Apply a small amount of gel to damp skin and massage to cleanse, then rinse with water. If contact occurs, rinse eyes thoroughly with water. Use once or twice a day.
Note: This is a natural product. Batches may vary in fragrance intensity, color and consistency. This is a natural process that does not affect the quality of the product and may progress over time. The color change may be due to the presence of natural extracts and does not affect the safe use of the gel. Cloudiness or sediment may appear. Store the product in the shade, at room temperature.
Discover the effectiveness of natural care. Feel harmony, pleasure and allayment.
Meet Mokann
MOKANN is recognizable among every lover of natural care. It is awarded continuously for its ambitiously refined compositions with proven action, beautiful fragrances, glass packaging, design and transparency in communication.

Our Philosophy
MOKANN - Moisturizing Body Wash [Softening - Sandalwood & Amber]
MOKANN - Moisturizing Body Wash [Softening - Sandalwood & Amber]
I love its smell, it will definitely stay in my bathroom forever, moisturizes, leaves the skin smooth, I also used butter but my skin is normal, butters are too greasy for me.