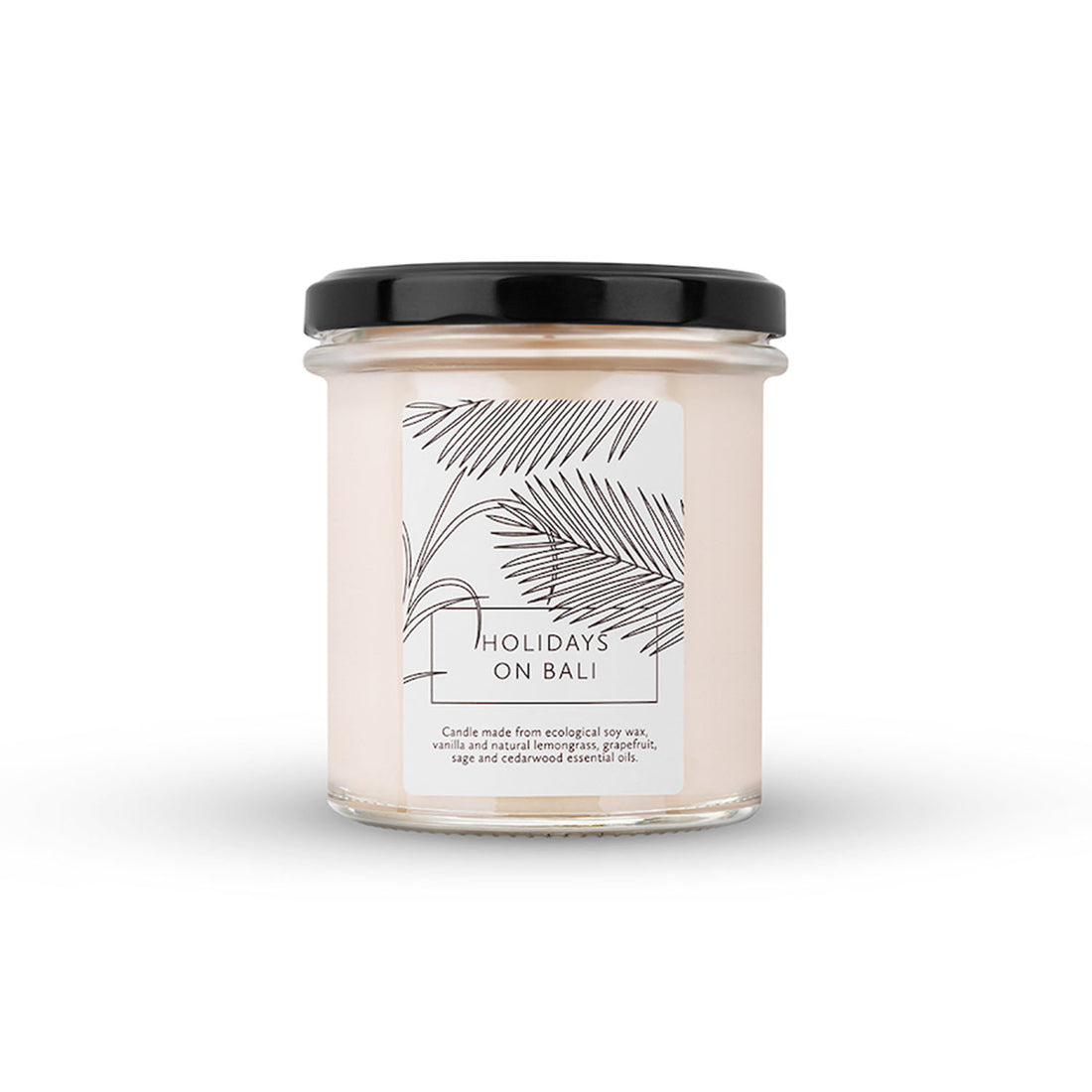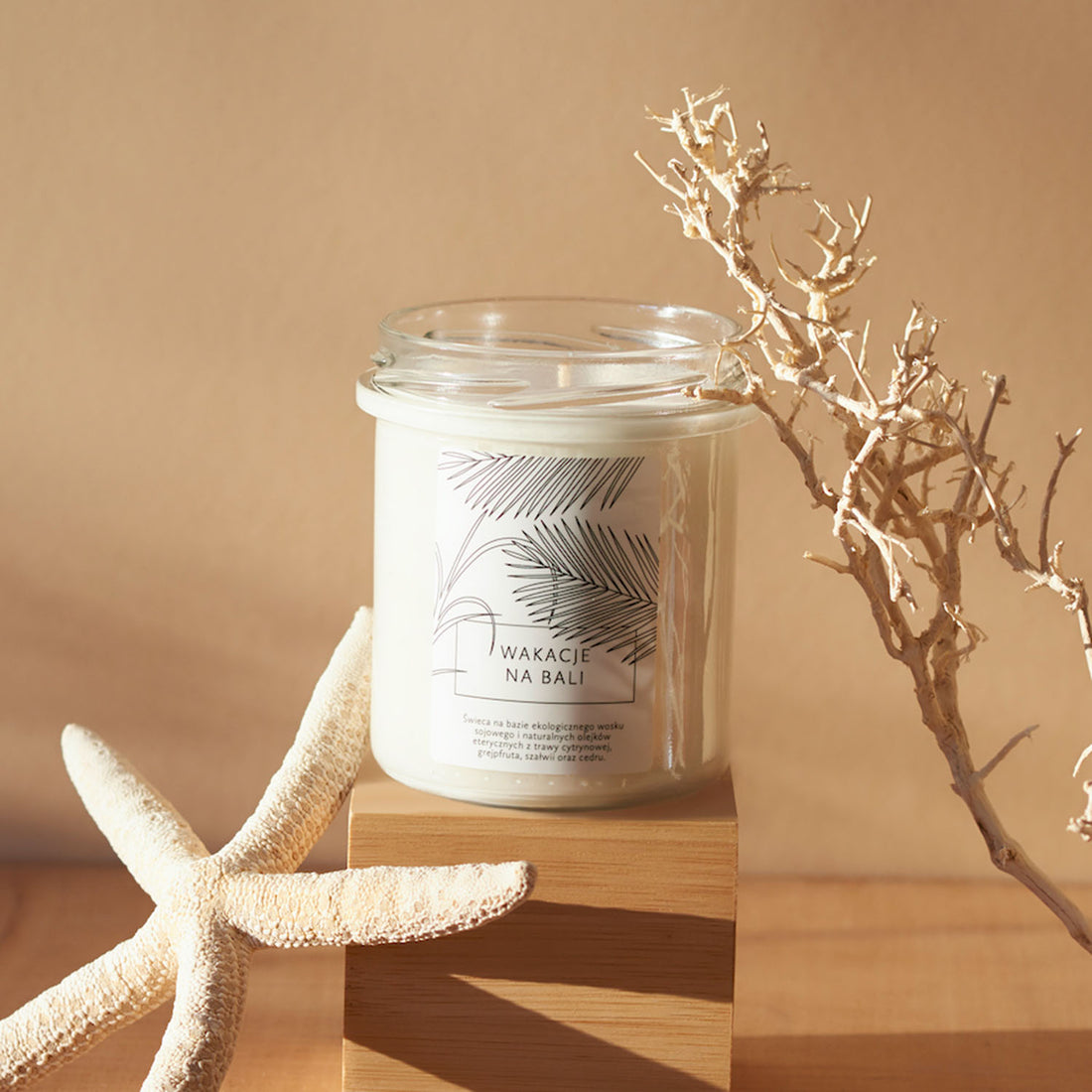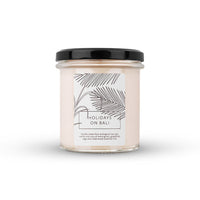 Hagi - Bali Holidays Soy Candle
Do you want to feel an enchanted evening on an exotic island? Release the scent from our candle made from ecological soy wax and natural essential oils of lemongrass, grapefruit, sage, and cedarwood. Expertly selected essential oils will allow you to relax, release all tension and stress, and restore your peace and joy of life.
Soy wax burns at a lower temperature than paraffin and does not emit toxins. To avoid tunneling, melt the entire surface of the candle every time it is lit. Trim the charred end of the wick before every use to avoid sooting.
Effects: the mixture of oils ensures an aromatic pleasure, revives, removes stress and tension
Burning time: 75 hours
Soy wax, natural essential oils of lemongrass, grapefruit, sage and cedarwood
Active Ingredients:
Grapefruit Oil
Obtained through pressing the grapefruit peel, grapefruit oil has a scent unique among citruses, and a bitter taste that comes from just one of its ingredients. It is used as a toner as well as in treating obesity and cellulite. Especially recommended in drug addiction recovery and depression.

Lemongrass Oil
Obtained through the steam distillation of a grass growing mainly in India, where it is used in incense sticks and burners as a refresher and insect repellent, especially against mosquitoes and ticks. Its smell is green and citrusy with a herbal and fruity note. It has powerful antiseptic properties and is also recommended in addiction recovery and depression, as well as in overstrain.

Sage Leaf Oil
Known in traditional medicine for ages as an antibacterial and anti inflammatory remedy, and often used as a mouthwash. This oil has a delicate scent of herbs and camphor, and is often used in men's perfume. Sage leaf oil is obtained through the steam distillation of the whole herb of the Spanish sage, grown in Europe and the US. It is often used to perfume the air in restaurants, and in aromatherapy, where is helps fight infections and muscular pains.
WARNING
Do not leave the candle unattended, within the reach of children or animals, or close to inflammable materials. Be careful, as the candle may become hot and cause burns.
H-armony | A-ffirmation | G-reen | I-nspiration
Hagi
Hagi is a Polish company, combining love for nature with longterm experience and extensive knowledge of chemistry. Our products respond to the varied needs of a contemporary consumer. They cater for the skin issues resulting from the present-day lifestyle causing allergies, dehydration, and premature aging.
Our Philosophy