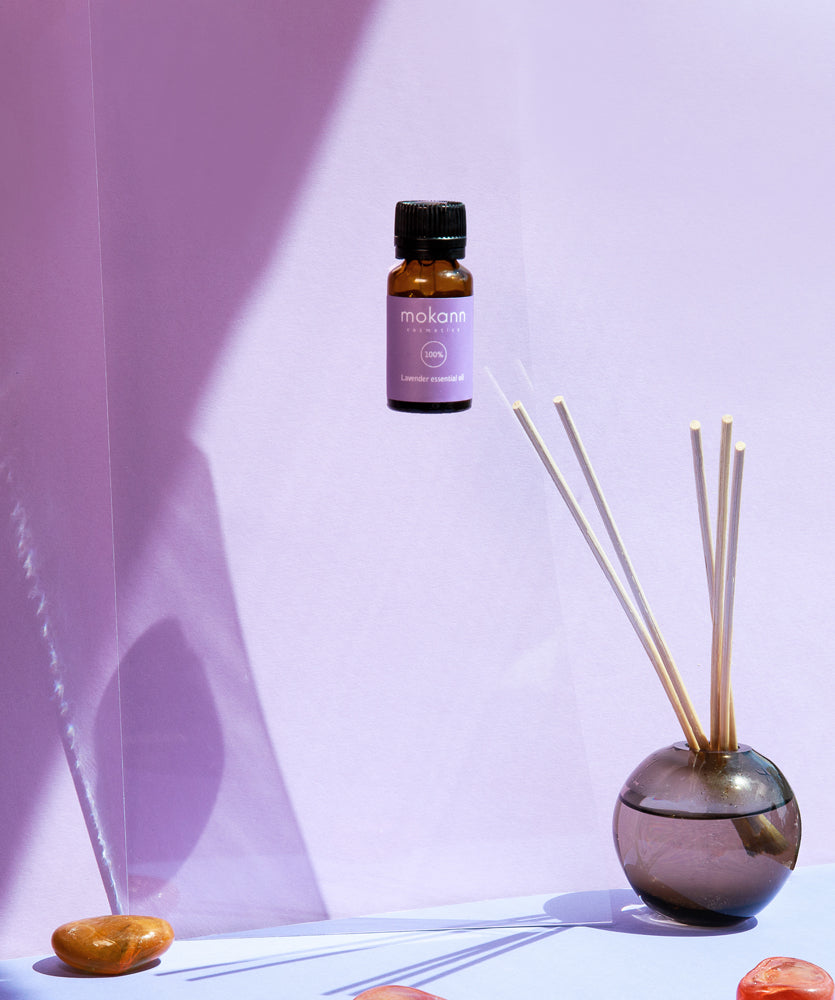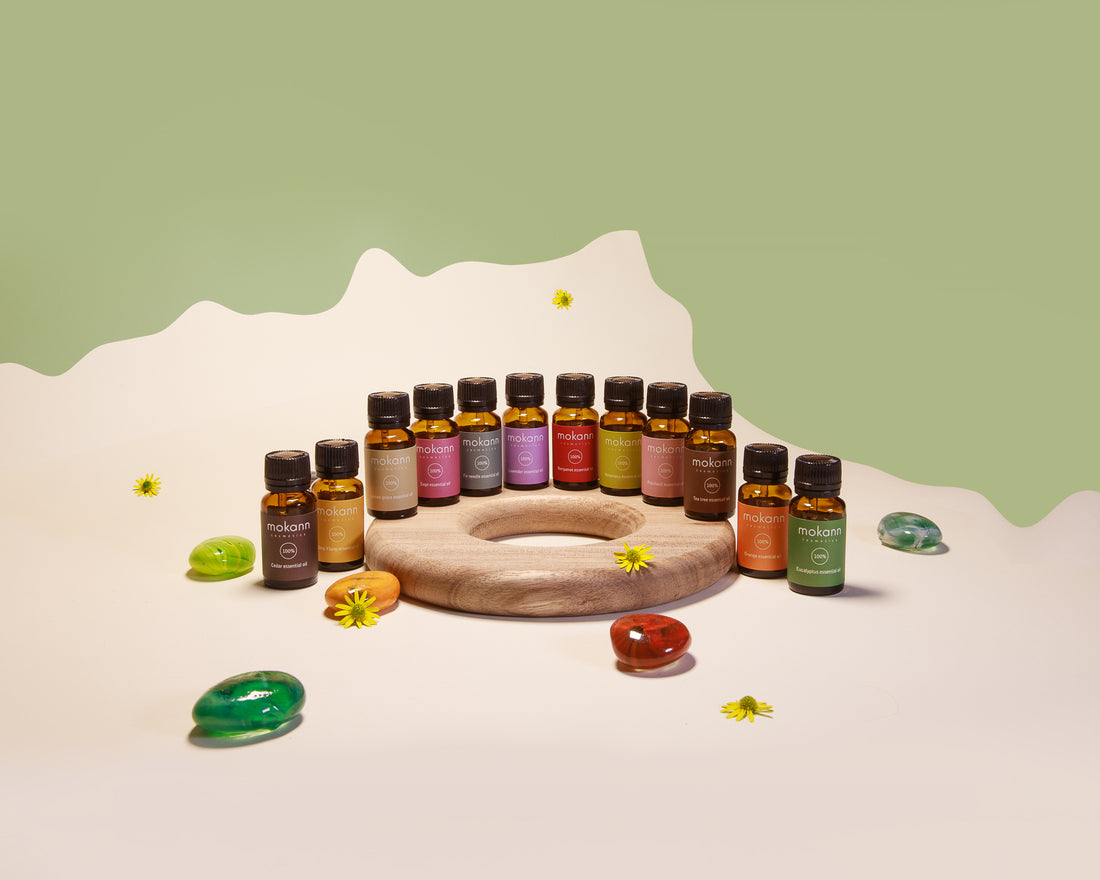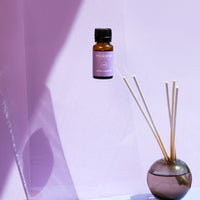 MOKANN - Essential Oil [100% Lavender]
The lavender scent helps to clear your mind, favors relaxation and evokes Provençal meadows engulfed in Sun rays. Lavender oil is used in the perfume industry. The intense lavender scent can serve as a supplement to a bath, laundry*, a diffuser*, a sauna* or even a vacuum cleaner*. Combined with the MOKANN base oil, lavender oil makes a true beauty potion that you can use for a relaxing massage.
Size: 10ml
Lavendula Angustifolia Flower Oil, Linalool•, Limonene•, Eugenol•, Coumarin•, Gerniol•, Benzyl Benzoate•

• Essential oil component
Health Benefits:
• Helps with relaxation and treats anxiety and depression
• May help promote sleep and fight insomnia
• Can help ease headaches
• May help during menstrual cramps for women
• Helps hair growth and helps prevent hair loss by adding to your shampoo or conditioner
• Repel flying insects and kill bug larvae
Method of Use
• Aromatic bath
• Aromatic massage
• Aromatic compress
• Air aromatisation
• Cosmetic supplement
Note: Lavender essential oil may cause skin irritation or an allergic reaction in some individuals. If you experience nausea, vomiting, or a headache after using lavender, discontinue use immediately.
For external use only. Do not apply directly to the skin undiluted use the oil after mixing with a cosmetic base oil. Do not use if you are allergic to any of the ingredients. Do not use during pregnancy and for children under 3 years old. Do not apply directly to mucous membranes. Avoid direct contact with eyes.

Discover the effectiveness of natural care. Feel harmony, pleasure and allayment.
Meet Mokann
MOKANN is recognizable among every lover of natural care. It is awarded continuously for its ambitiously refined compositions with proven action, beautiful fragrances, glass packaging, design and transparency in communication.

Our Philosophy