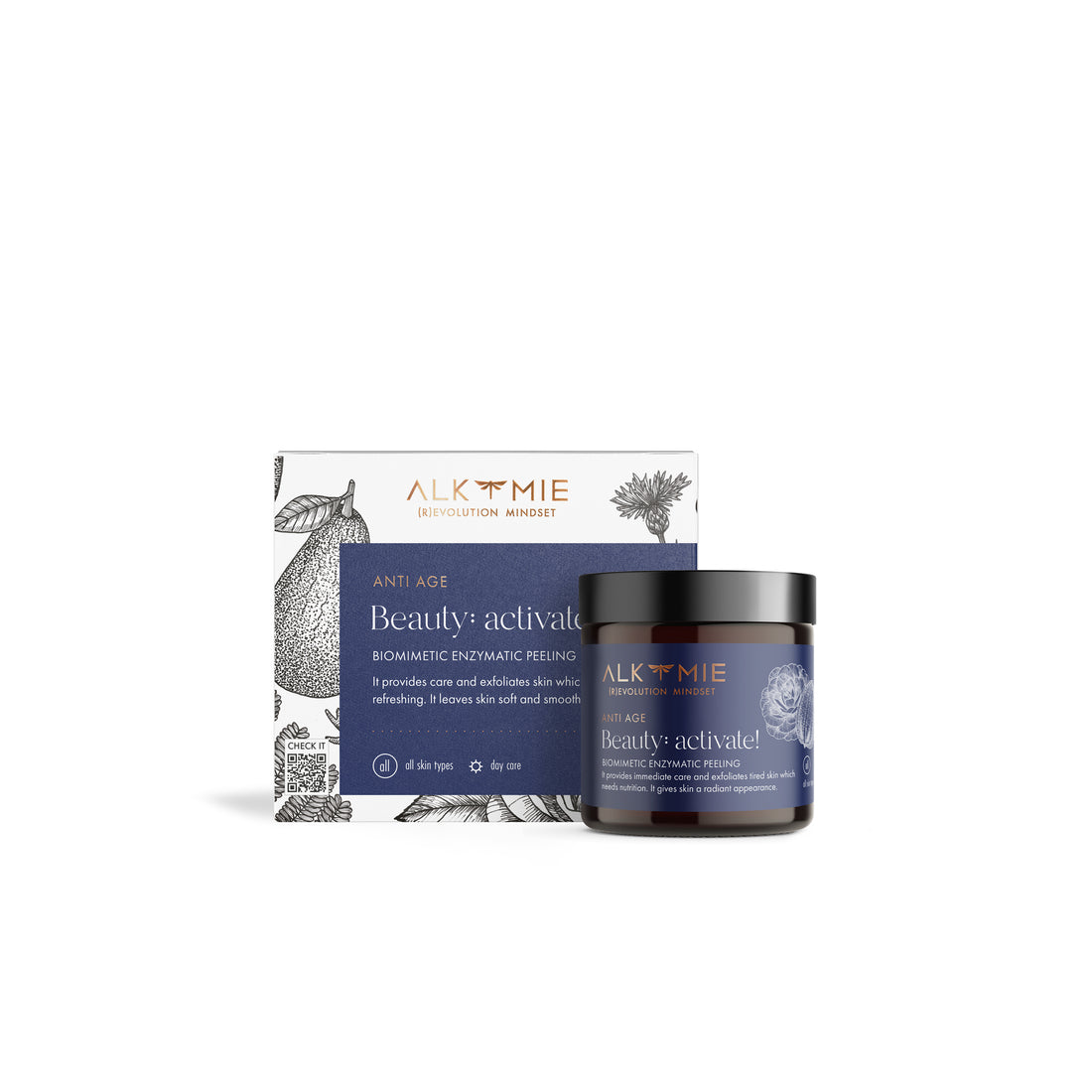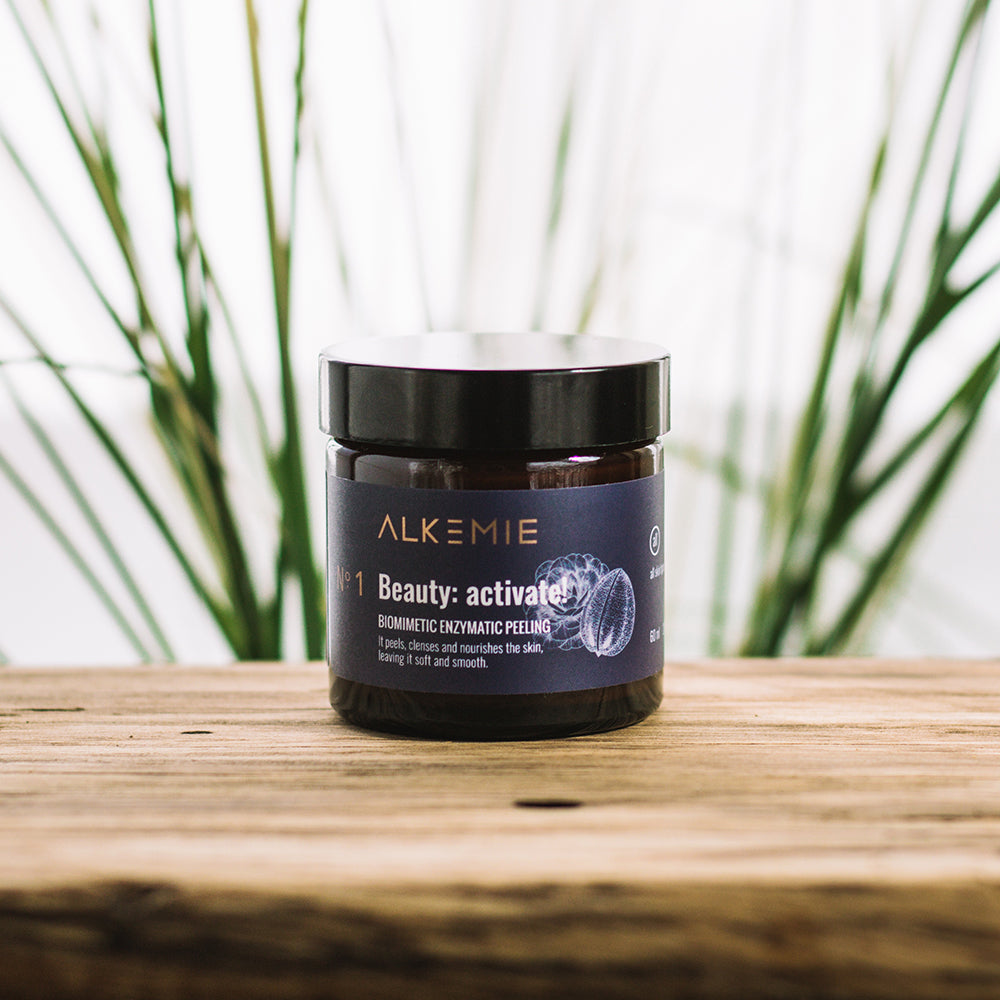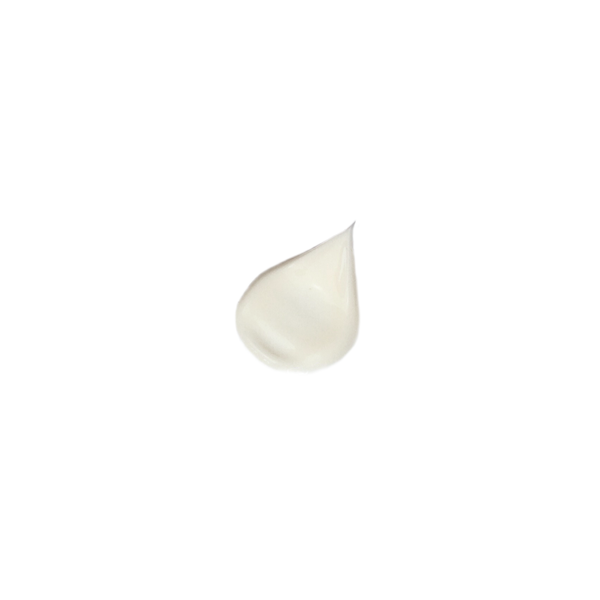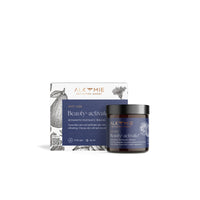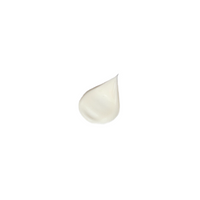 ALKMIE - Beauty: activate! Biomimetic Enzymatic Peeling Mask
ALK.00101
Combines natural exfoliating ingredients from exotic fruit and the "intelligent" molecular cosmetic formula. The biomimetic properties help to remove dead epidermis cells and deeply cleanses the skin without causing irritation or dryness.
Size: 60ml
◉ Contains 98.8% of natural ingredients (including 7.5% organic)
◉ A creamy texture, easy application
◉ Apply and rinse after 10-15 minutes
◉ Perfect for every skin type, including mature and sensitive
◉ Ingredients based on fruit enzymes and pulps
◉ Guarantees controlled biomimetic exfoliation, refreshing and peeling effects without irritation
◉ Rejuvenating, softening and hydrating effects
Aqua, Glycerin, Coco-Caprylate/Caprate, Decyl Cocoate, Cetearyl Alcohol, Isoamyl Cocoate, Camellia Japonica Seed Oil, Macadamia Ternifolia Seed Oil, Cetearyl Alcohol, Glyceryl Stearate, Stearic Acid, Myristyl Myristate, Rhus Verniciflua Peel Cera, Spondias Mombin Pulp Extract, Caryodendron Orinocense Seed Oil, Mangifera Indica Pulp Extract, Musa sapientum Pulp Extract, Papain, Calcium Pantothenate, Ectoin, Xanthan Gum, Urea, Magnesium Lactate, Benzyl Alcohol, Potassium Lactate, Helianthus Annuus Seed Oil, Serine, Alanine, Sodium Phytate, Proline, Magnesium Chloride, Tocopherol, Sodium Citrate, Dehydroacetic Acid, Caprylyl Glycol, Ethylhexylglycerin, Parfum, Benzyl Salicylate, Coumarin, Linalol, Limonene, Alpha-Isomethyl Ionone.
The Secret Recipe
Peelmoist™ An intelligent ingredient that increases the penetration of papain, an enzyme with exfoliating properties. It creates a form of a molecular film preventing an uncontrolled exfoliation of the epidermis.
Exotic Fruit Pulp An extract from the pulp of Spondias mombin fruit, mango and banana. It has strong exfoliating effects, refreshes and softens the epidermis
Ectoine An amino acid that guarantees deep and long-lasting hydration of the skin. It enhances skin's resilience to environmental factors and UV rays.
Kahai Oil An unusually valuable oil with a strong anti-ageing effect is also called the plant retinol. It contains three times more natural retinol than rose oil and 50% more vitamin E and linoleic acid than Argan oil. It hydrates, firms and rejuvenates the skin, activates the process of skin regeneration, stimulates the production of collagen and elastin, has repairing properties.
Tsubaki Oil Pressed from Japanese camellia seeds. It nourishes and strengthens the skin, enhances its elasticity, as well as reduces discolouration and scars. 
Chinese Lacquer Tree Wax An ecological equivalent for silicone. It creates a soothing, breathing protective film on the skin. It has soothing properties.
BEAUTY RITUAL
Use once a week or when needed. Apply 5-7 ml / a teaspoonful product to cleansed face, neck and cleavage skin, gently massage, leave on for 10-15 minutes and rinse with warm water.