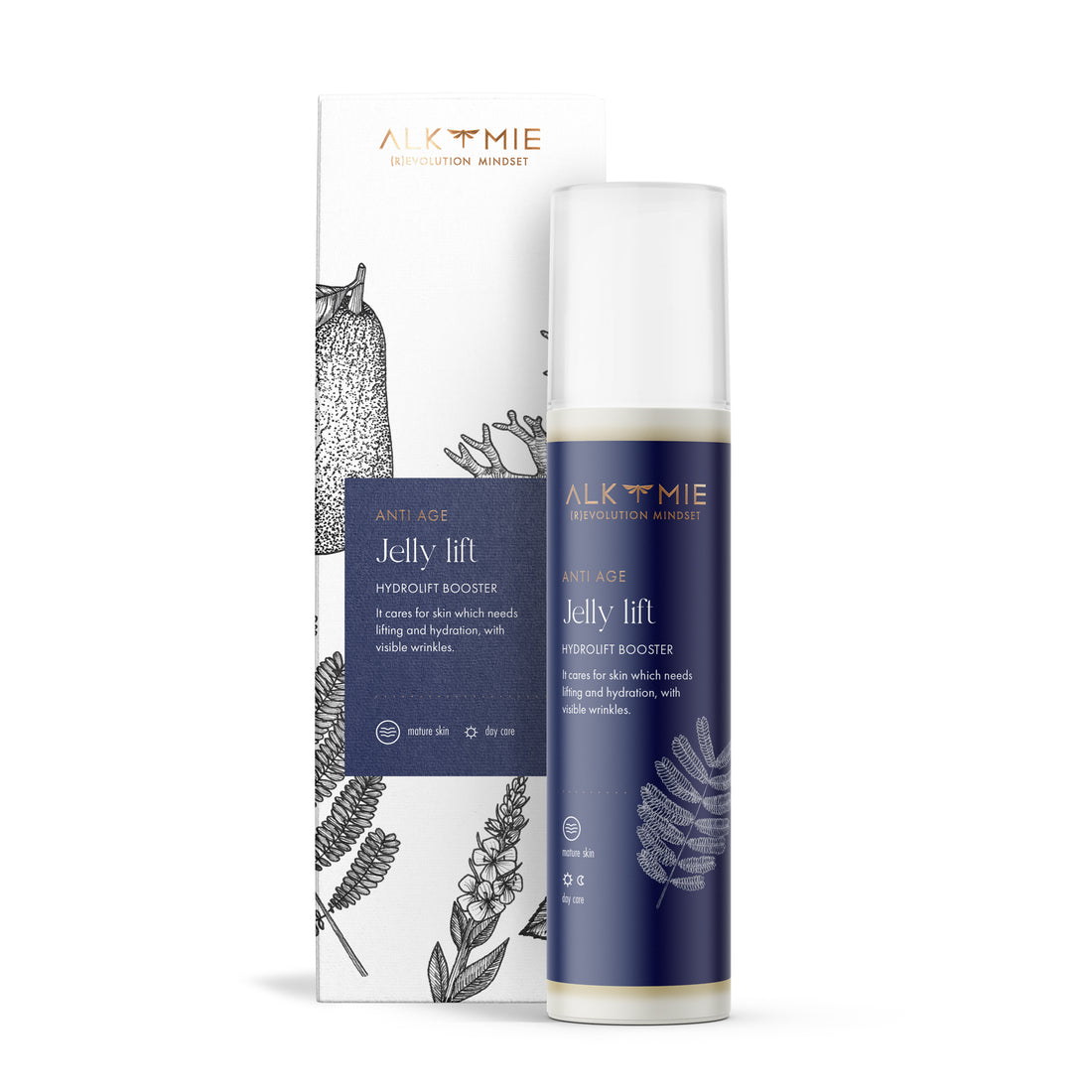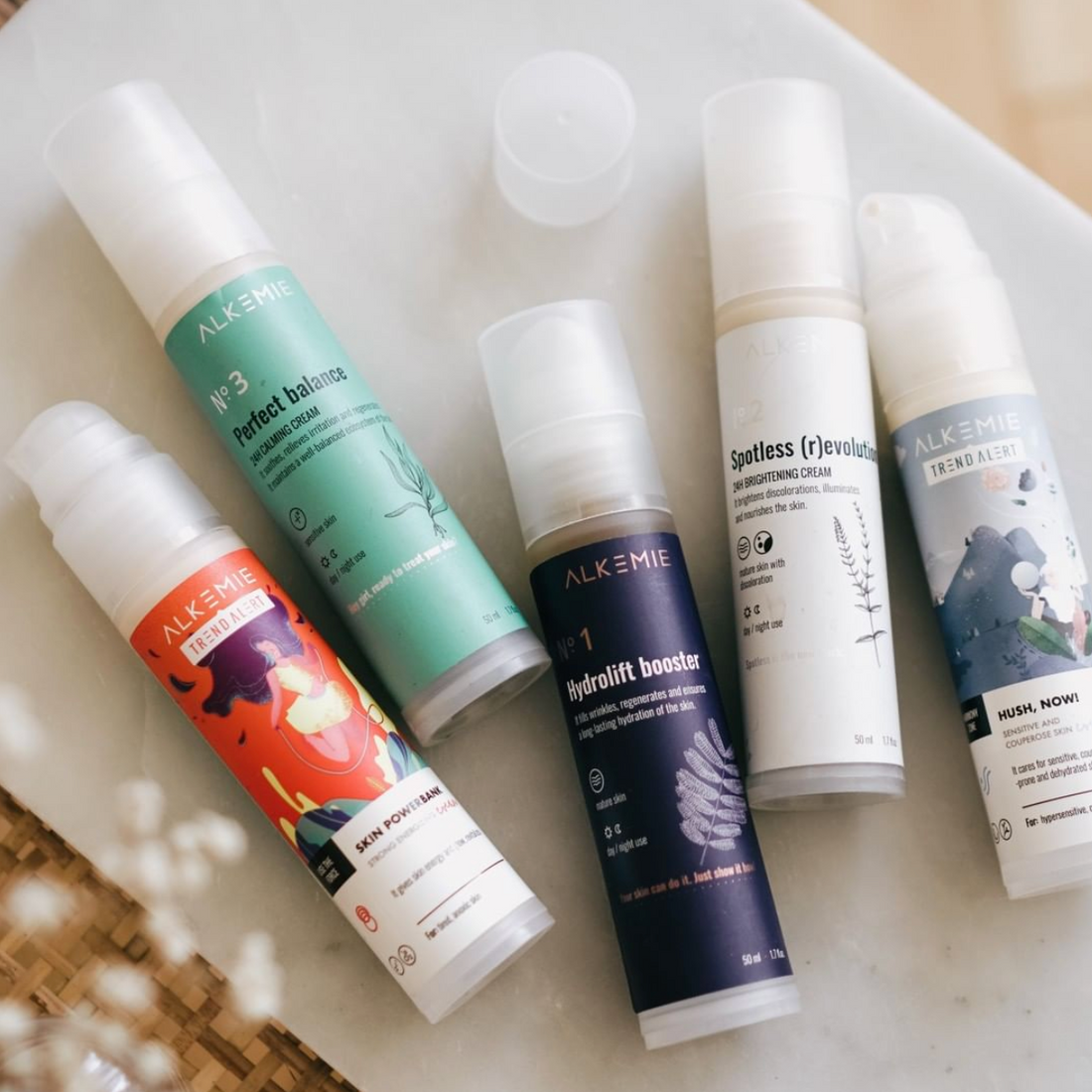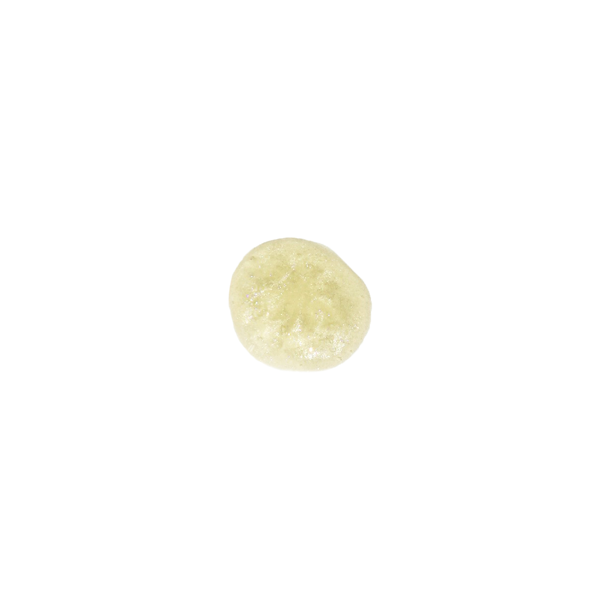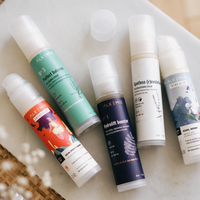 ALKMIE - Jelly Lift Hydrolift Booster
ALK.00105
An immediate loading treatment for dry skin prone to the formation of wrinkles, losing firmness and elasticity. The extract from Acmella Oleracea works like plant botox. It provides quick effects of multidimensional hydration and skin tightening.
Size: 50ml
◉ Contains 98.4% of natural ingredients (including 3% organic)
◉ Contains hyaluronic acid which is 100 times smaller than a standard particle
◉ An immediate and deeply absorbing formula
◉ Strong hydration, wrinkle reduction, hydro lifting
◉ Universal use (a hydrating and lifting base under a cream, an additive to creams, masks, elixirs)
Aqua, Glycerin, Sodium Polyacrylate Starch, Hydrolyzed Glycosaminoglycans, Acmelia Oleracea Extract, Hyaluronic Acid, Xanthan Gum, Sodium Phytate, Benzyl Alcohol, Dehydroacetic Acid, Parfum, Benzyl Salicylate, Coumarin, Linalol, Limonene, Alpha-Isomethyl Ionone
The Secret Recipe
GLYCOHYAL LW
A new generation of hyaluronic acid. It is characterized by the size of its particle which is over 100 times smaller than the standard one and, as a result, its high bioavailability for the skin. A strong promoter of intradermal penetration – it brings effects on multiple levels, penetrates into deeper skin layers and creates micro-layers, filling even deep wrinkles. It enhances the biological activity of cells. It stimulates the production of collagen and elastin. It significantly enhances the level of skin hydration by stimulating the production of hyaluronic acid.
GATULINE EXPRESSION®
An extract from flowers and stems of Acmella Oleracea, a medicinal plant from Madagascar. Provides visible tightening of the skin and reduction of wrinkles after the first application. It reduces cyclic micro tensions of mimic muscles which, over the years, lead to the formation of deep wrinkles and drooping of facial structures due to gravity.
ORGANIC GLYCERIN
Long-lastingly moisturizes and retains water in the epidermis.
Beauty Ritual
For daily use. In the morning and evening, or just once a day. Apply a small amount (1 or 2 pumps) of the concentrate to cleansed face, neck and cleavage skin and leave it to be absorbed. Do not massage, as the product is supposed to create an invisible film on the skin surface. Then apply your favourite cream.
More Than natural cosmetics
TO BE HONEST, IT'S PURE
ALKMIE is a new generation of active cosmetics. Creating new products, we follow the values that accompany our brand from the very beginning: advanced formulations, the highest quality, and unique ingredients in high concentrations. Welcome to the amazing world of ALKMIE!
Our Philosophy
My MUST HAVE!
WOW! Inconspicuous - gel consistency, very light, perfectly absorbed and immediately tightens and firms the skin. I have already developed several patents for it. Under make-up, I apply the Skin Superfood serum and the skin is perfectly smooth, the foundation is applied perfectly and lasts for a very long time. If someone wants a stronger lifting effect, you can apply it yourself, the skin immediately looks -10 years old. I have noticed that the wrinkles around the mouth have become significantly shallower. In combination with the Youth on Demand cream, it wonderfully lifts the skin and improves the oval of the face. This is the first time I have encountered this form of hyaluronic acid.
The skin is more moisturized~ ~
It absorbs perfectly (almost immediately), which allows you to use another cosmetic right after it (day or night cream, or foundation). It has a great consistency (not sticky on the skin) and a very delicate fragrance. It is expensive but effective. I have been using it for two months and I feel that the skin is more moisturized and the wrinkles do not deepen.