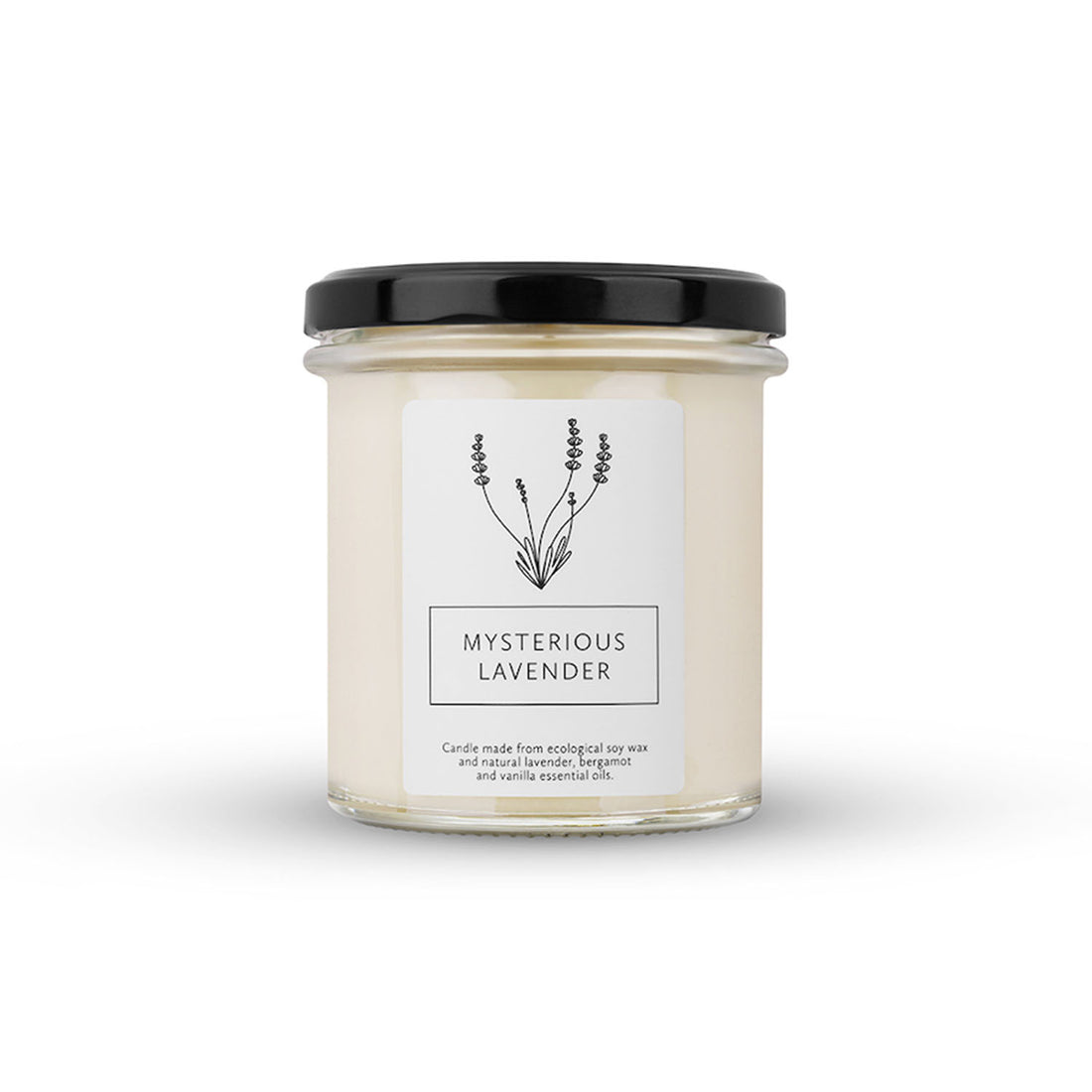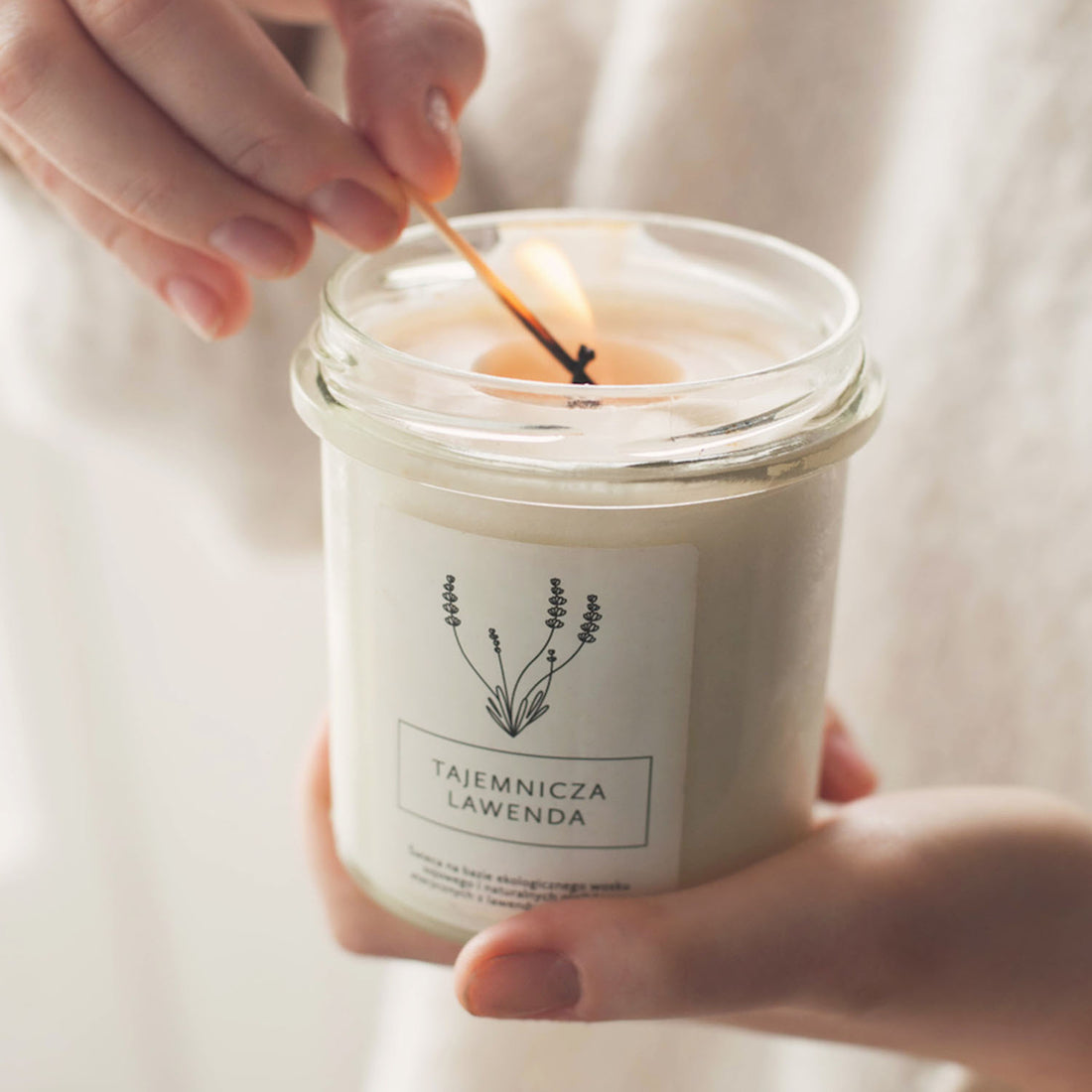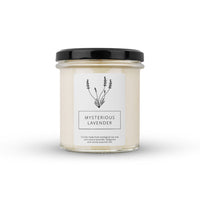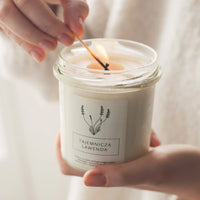 Hagi - Mysterious Lanvender Soy Candle
Do you want to feel the scent of mysterious old gardens full of blooming lavender? Release the magical scent from our candle made from ecological soy wax and natural essential oils of lavender and bergamot. Expertly selected essential oils soothe ragged nerves and inspire a quiet mood, and a curiosity for the world.
Soy wax burns at a lower temperature than paraffin and does not emit toxins. To avoid tunneling, melt the entire surface of the candle every time it is lit. Trim the charred end of the wick before every use to avoid sooting.
Effects: the mixture of oils ensures an aromatic pleasure, calms and soothes your nerves
Burning time: 75 hours
Soy wax, natural essential oils of lavender and bergamot
Active Ingredients:
Bergamot Oil
Obtained through pressing rinds of the inedible fruit of the bergamot orange tree. Its smell is fresh, sharp, and citrusy with a green and flowery note. Bergamot oil is also used to scent Earl Grey tea. In aromatherapy, it reduces stress and tension, and motivates to action.

Lavender Oil
Obtained through the steam distillation of the flowering shrub of the officinalis variety (there are two other varieties that also give aromatic oils: lavandin and spike). The biggest lavender plantations are found in France and Bulgaria, but it is also grown in the Balkan Peninsula, Moldova, and Georgia. Lavender oil has a fresh, floral and herbal scent with a delicate fruity and woody note. It is one of the most popular ingredients in perfumes. It freshens the air and repels clothes moths. The therapeutic properties of lavender oil were first studied and described by a French chemist who gave aromatherapy its name, Maurice Rene Gatefosse. He discovered by accident that the oil was effectively healing his skin, which was burned when working in the lab. Additionally, lavender oil has calming properties, and can help treat depression, anxiety, and insomnia. Used and recommended for acne-prone skin, and to treat burns, scars, and stretch marks.
Warning
Do not leave the candle unattended, within the reach of children or animals, or close to inflammable materials. Be careful, as the candle may become hot and cause burns.
H-armony | A-ffirmation | G-reen | I-nspiration
Hagi
Hagi is a Polish company, combining love for nature with longterm experience and extensive knowledge of chemistry. Our products respond to the varied needs of a contemporary consumer. They cater for the skin issues resulting from the present-day lifestyle causing allergies, dehydration, and premature aging.
Our Philosophy