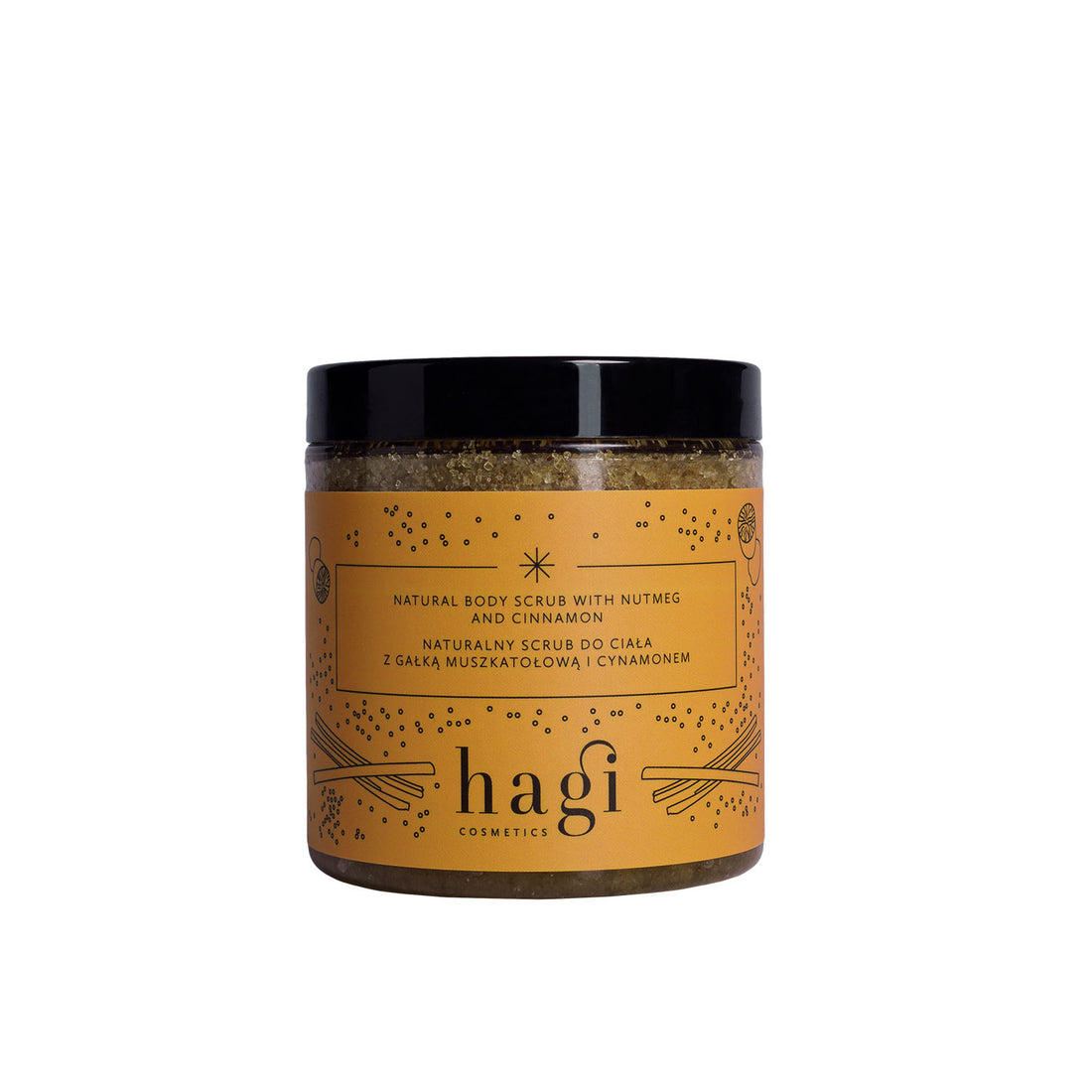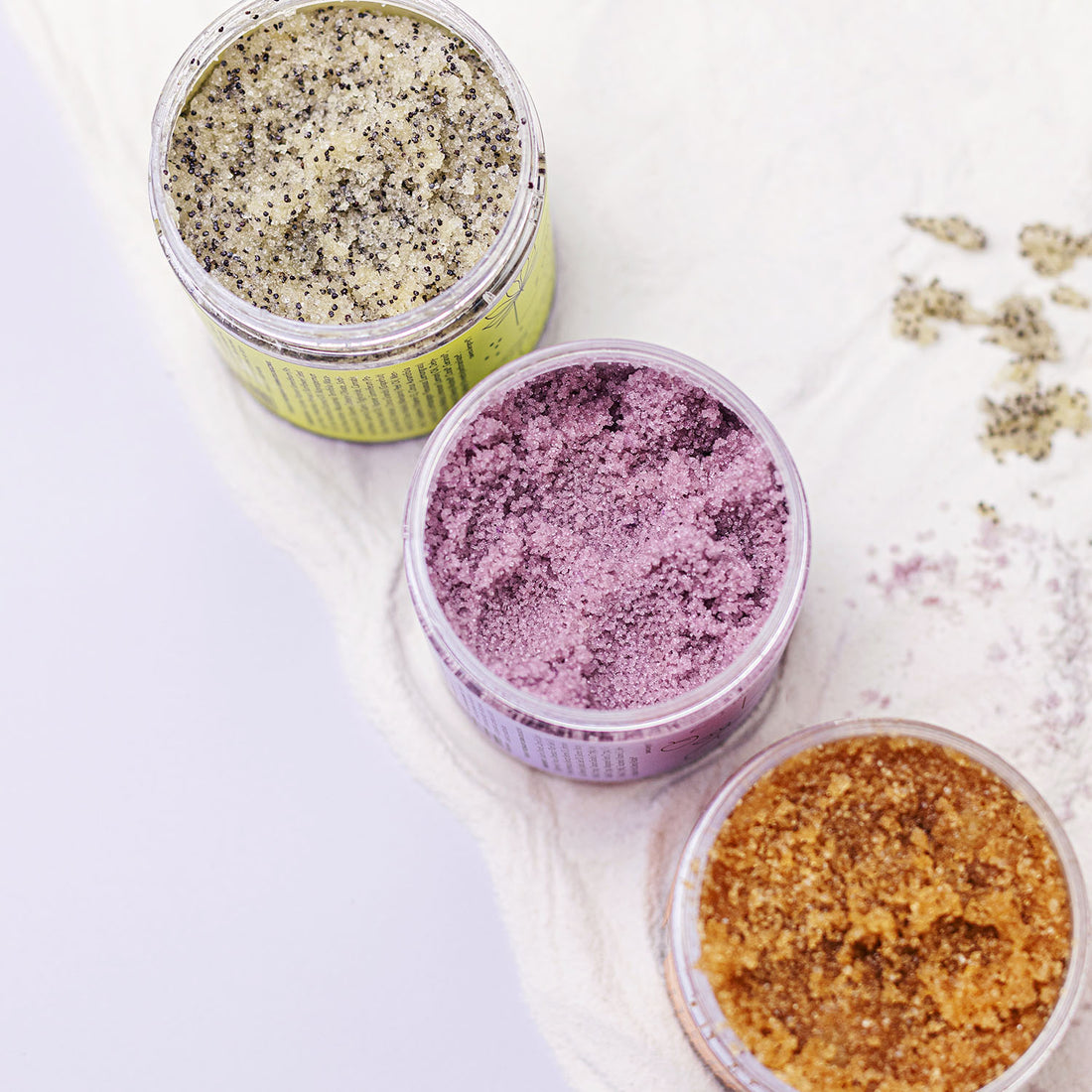 Hagi - Cleansing Scrub with Nutmeg & Cinnamon
Does your skin need warming up and conditioning in colder weather? If your answer is yes, this product will satisfy your needs! Cane sugar-based peel removes dead skin cells and oils dry parts of the body. Sugar grains provide a massage, while shea butter and grape seed oil condition and nourish the skin. The scents of citrus and spice introduce a good feeling and energize you during winter days.
Size: 280g
Sucrose, Helianthus Annuus (Sunflower) Seed Oil, Vitis Vinifera (Grape) Seed Oil, Butyrospermum Parkii (Shea) Butter, Glycerin, Cetearyl Olivate, Sorbitan Olivate, Parfum, Cinnamomum Zeylanicum (Cinnamon) Bark Powder, Tocopherol (Vitamin E), Myristica Fragrans (Nutmeg) Powder, Dehydroacetic Acid, Benzyl Alcohol, Limonene, Eugenol, Citral, Benzyl Benzoate, Cinnamal, Geraniol, Linalool
Active Ingredients:
Cane Sugar
Obtained from sugarcane, without separating molasses or crystals. Thanks to this, it contains not only sucrose, but also many minerals and elements, such as iron, potassium, phosphorus, calcium, and magnesium. In the cosmetics industry, it's been recently used in scrubs, as a great exfoliating material and a blood flow enhancer. It also soothes irritation and moisturizes the skin. Cane sugar is recommended and safe for allergic, atopic, and acne-prone skin.

Cinnamon
This popular spice is known for its beautiful scent and warming properties, especially sought-after around Christmas. It loves the company of sweet apples in a hot pie. In reality, cinnamon is ground bark of the cinnamon tree, native to tropical climates, often used in the cosmetics industry. It has bactericidal and fungicidal properties, helps remove toxins from the body, and regulates sebum production. Cinnamon is used in products such as scrubs, where it helps remove dead skin cells, increases the flow of body fluids, and improves the firmness and elasticity of the skin.

Shea Butter
The cold-pressed pulp of the shea tree native to Central Africa. It contains fats, waxes, vitamins, allantoin, terpenes, and sterols. On its own, it is almost a ready-made "skin care cream from Nature." It creates a delicate film on the skin, protecting it from the sun, frost, and wind.
Method of Use
Suitable for dry and normal skin.
H-armony | A-ffirmation | G-reen | I-nspiration
Hagi
Hagi is a Polish company, combining love for nature with longterm experience and extensive knowledge of chemistry. Our products respond to the varied needs of a contemporary consumer. They cater for the skin issues resulting from the present-day lifestyle causing allergies, dehydration, and premature aging.
Our Philosophy