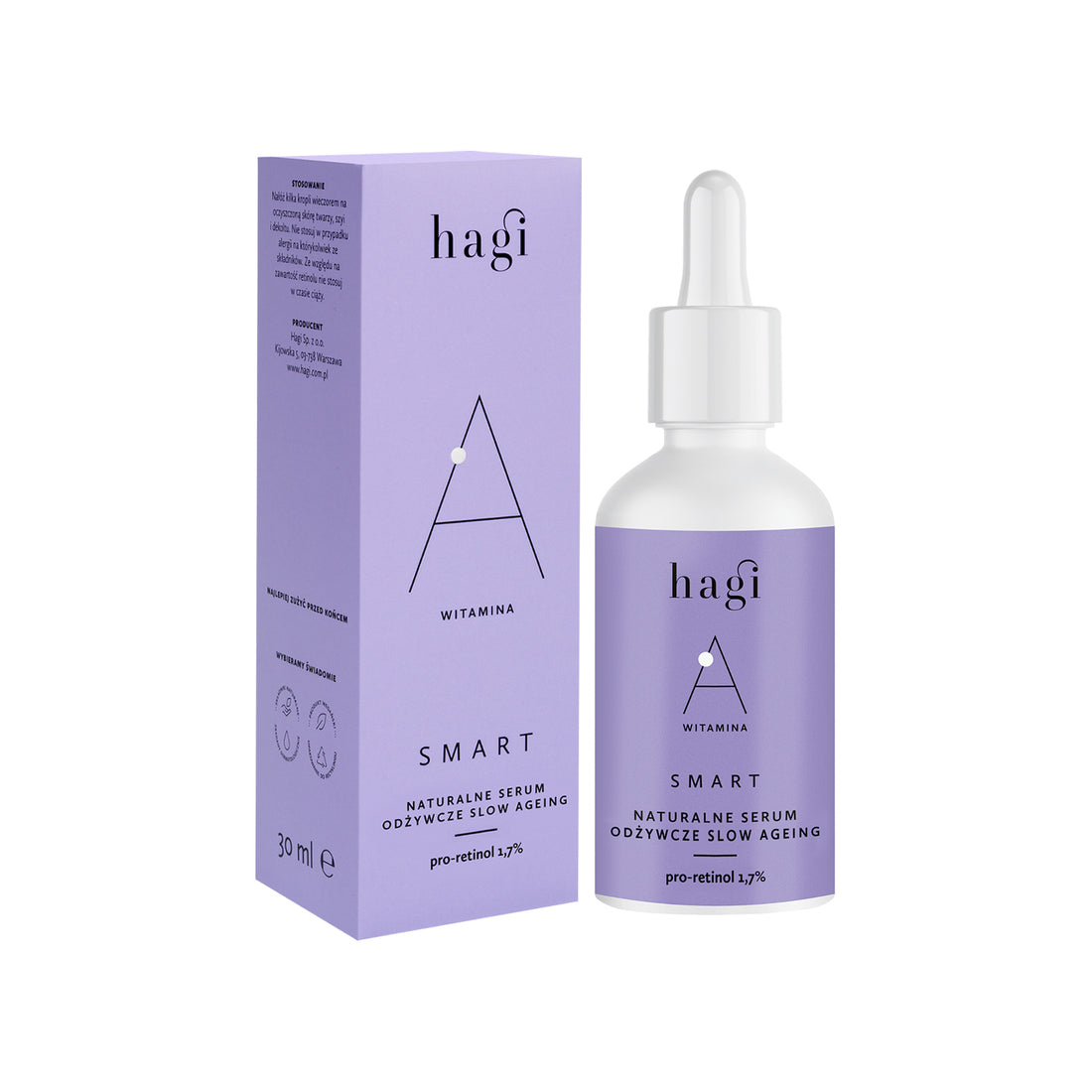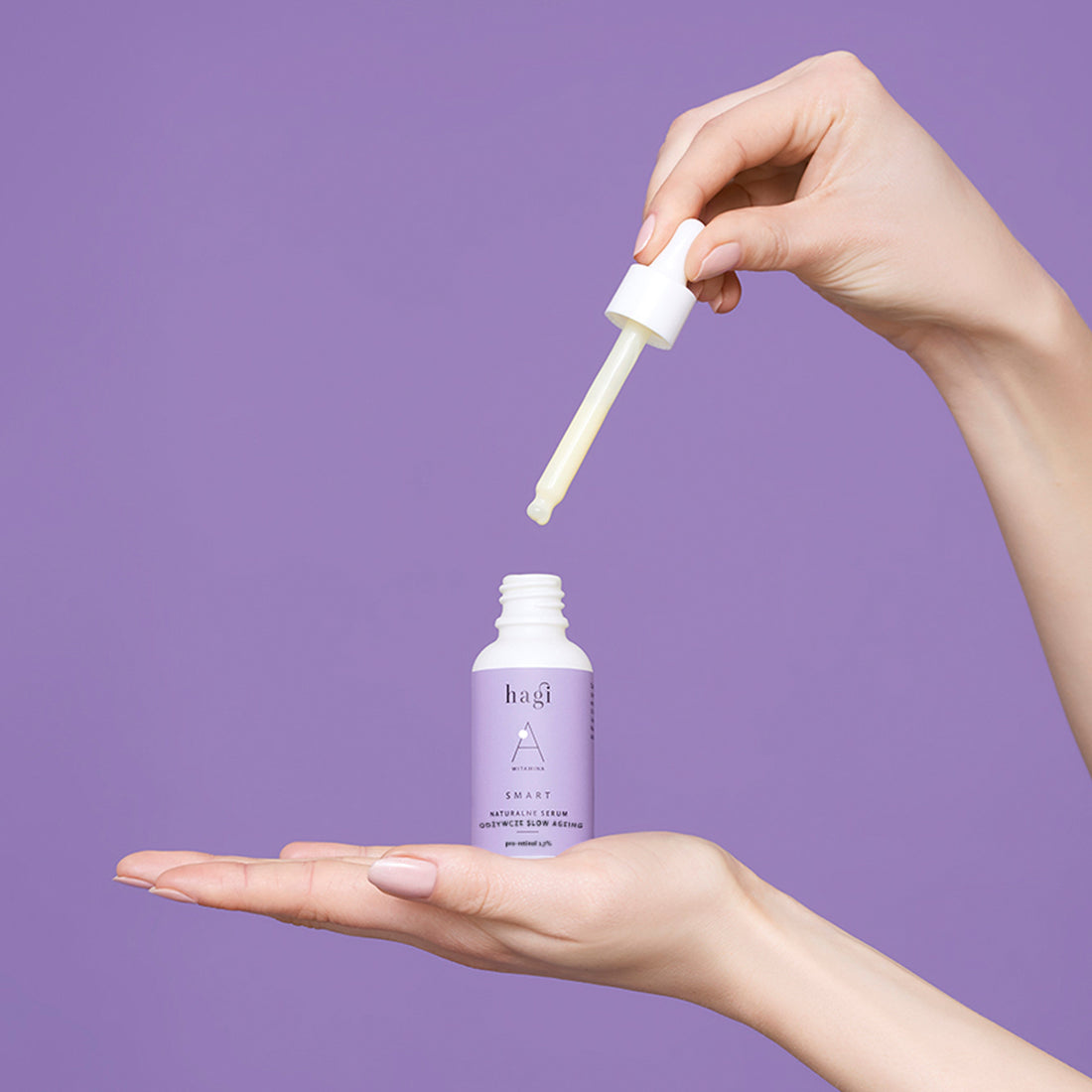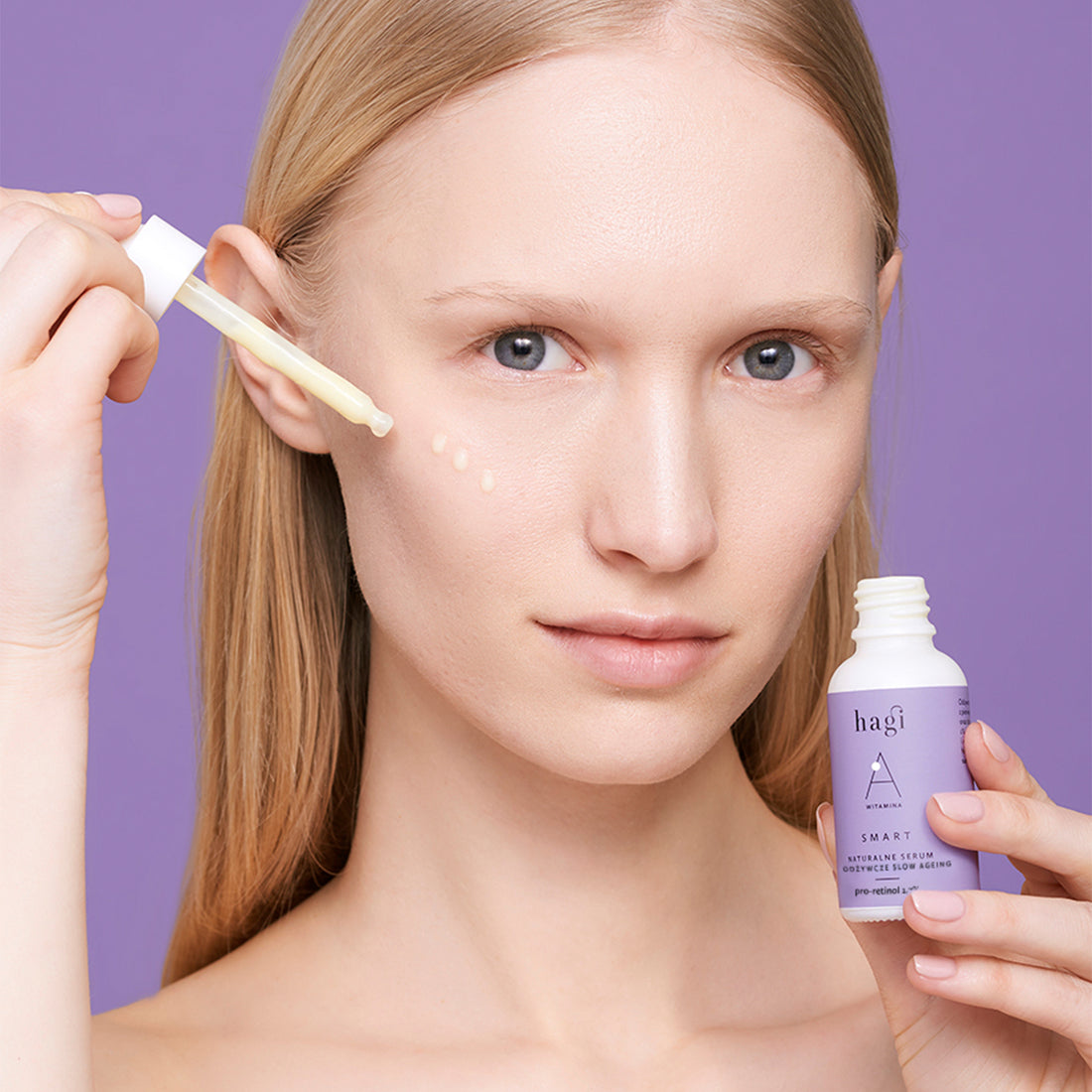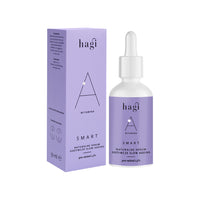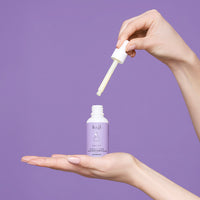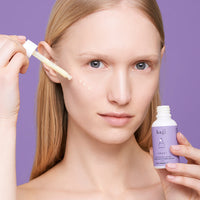 Hagi - Smart A - Pro-retinol Natural Rejuvenating Serum
Few ingredients, maximum action. A combination of sodium hyaluronate and gentle coconut-derived substances: water, alkanes, oil, and esters, is in itself a superfood for the skin. The addition of 1% retinol adds nourishing and anti-aging properties to the mix. Sea buckthorn oil and extract, often called Nature's natural gold, provide healthy care and protect the skin from environmental factors.
Size: 30ml
Aqua, Coconut Alkanes, Dicaprylyl Ester, Glycerin, Cocos Nucifera (Coconut) Oil, Propanediol, Squalane, Retinyl Palmitate (Vitamin A), Pentylene Glycol, Cocos Nucifera (Coconut) Water, Cocos Nucifera (Coconut) Fruit Juice, Coco-Caprylate/Caprate, Lecithin, Sodium Hyaluronate, Sorbitan Isostearate, Polyglyceryl-3 Polyricinoleate, Hippophae Rhamnoides (Sea Buckthorn) Fruit Oil, Hippophae Rhamnoides (Seabuckthorn) Fruit Extract, Tocopherol, Parfum, Sodium Benzoate, Potassium Sorbate, Dehydroacetic Acid, Benzyl Alcohol*, Citronellol*, Limonene*, Linalool*, Coumarin* *Contains allergen.
Active Ingredients:
Hyaluronic Acid
Is a naturally occurring compound in our body that keeps the skin moisturised, firm and smooth. Its action can be compared to that of an expanding sponge that absorbs moisture and stores it in our skin

Sea-buckthorn Oil
Can be confidently called the "dressing" and "elixir of youth". It is unique among vegetable oils due to its high content of palmitoleic acid, identical to the naturally occurring lipid component in the skin. It activates the skin's physiological functions and accelerates all regenerative processes, promoting the development of a new epidermis. In addition, it is rich in the "vitamins of youth"; A,C,E.

Vitamin A (Retinyl Palmitate)
In cosmetics deserves to be called the queen. Pro-retinol increases skin elasticity and improves the condition of acne-prone skin. It regulates the epidermal keratinisation process. By stimulating the production of new cells, it aids its regeneration. It also has a significant effect on the water-fat balance, thus reducing skin roughness and exfoliation. It makes the skin more elastic and smooth, counteracts free radical activity and increases the intensity of collagen synthesis in the dermis.

Method of Use
Use SMART A face serum with pro-retinol at night. Apply a few drops to cleansed skin on the neck and décolleté.
You can combine it with other SMART A products. For daytime, SMART essence-tonic B and SMART moisturising and soothing cream D are recommended.
Do not use if you are allergic to any of the ingredients. Store in a cool, dry place.
H-armony | A-ffirmation | G-reen | I-nspiration
Hagi
Hagi is a Polish company, combining love for nature with longterm experience and extensive knowledge of chemistry. Our products respond to the varied needs of a contemporary consumer. They cater for the skin issues resulting from the present-day lifestyle causing allergies, dehydration, and premature aging.
Our Philosophy