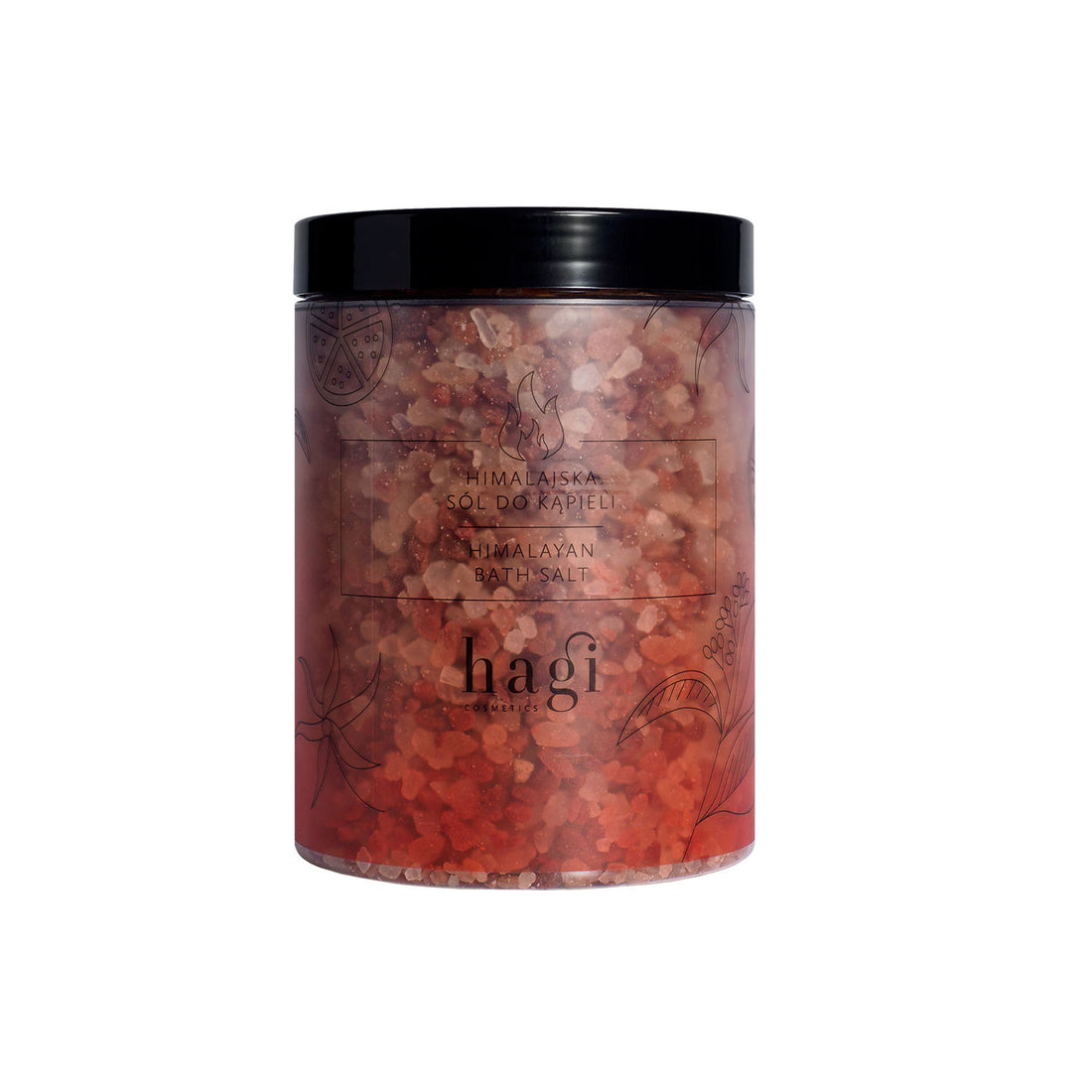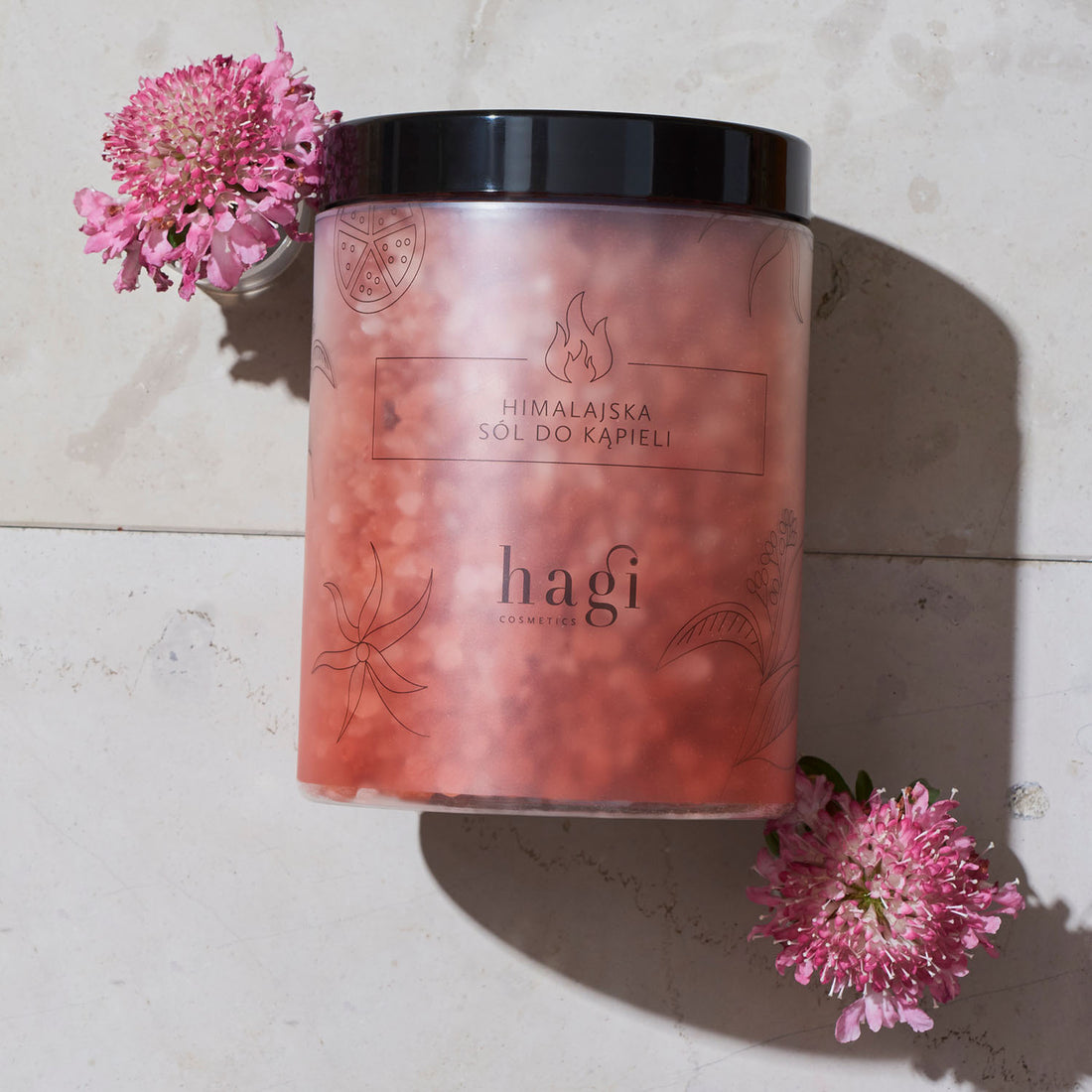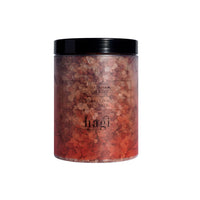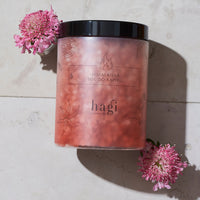 Hagi - Himalayan Bath Salt
Natural bath salt with amyris, patchouli, and lime oil enriched with ylang ylang and bergamot scents.
Himalayan salt is the most commonly found salt on Earth, and at the same time, the richest in micro-elements. Expertly selected essential oils make your bath cleansing, relaxing, and revitalizing, and remove any feelings of exhaustion. Recommended after a hard day at work to restore your strength and start a quiet evening.

Effects: Relaxes , cleanses, revitalizes, removes the feeling of tiredness
Size: 1200g
Sodium Chloride, Citrus Aurantifolia (Lime) Oil, Amyris Balsamifera (Amyris) Bark Oil, Pogostemon Cablin (Patchouli) Oil, Parfum, Linalool, Limonene
Active Ingredients:
Himalayan Salt
The purest salt in the world, devoid of environmental pollution and additives. It is mined by hand in Pakistan at around 500 m underground from salt deposits formed hundreds of years ago, after the oceans dried up. This salt, which ows its pink color to iron oxide, contains trace quantities of many elements. As with every other bath salt, it cleanses, regenerates, and conditions the skin. A Himalayan salt bath also relaxes the muscles and regenerates the entire body.

Patchouli Oil
Its woody, earthy, and spicy smell is known from Indian fabrics. This aphrodisiac is used to create sensual perfumes. Obtained through the steam distillation from the leaves of a herb grown in Indonesia, Malaya, Mauritius, and Réunion. Its therapeutic qualities are used in fighting cellulite, urinary tract problems, and acne.

Sandalwood Oil
A remedy for the frayed nerves known for centuries. In incense sticks, it aids meditation and helps create the mood. Used in aromatherapy to ease depression, tension, and anxiety. It also disinfects rooms. Sandalwood, prized for its long-lasting and oriental scent, is an invaluable ingredient in luxury perfumes. It is obtained through the steam distillation of waste wood from an Asian parasite tree called Indian sandalwood that grows on the roots of other trees.
H-armony | A-ffirmation | G-reen | I-nspiration
Hagi
Hagi is a Polish company, combining love for nature with longterm experience and extensive knowledge of chemistry. Our products respond to the varied needs of a contemporary consumer. They cater for the skin issues resulting from the present-day lifestyle causing allergies, dehydration, and premature aging.
Our Philosophy