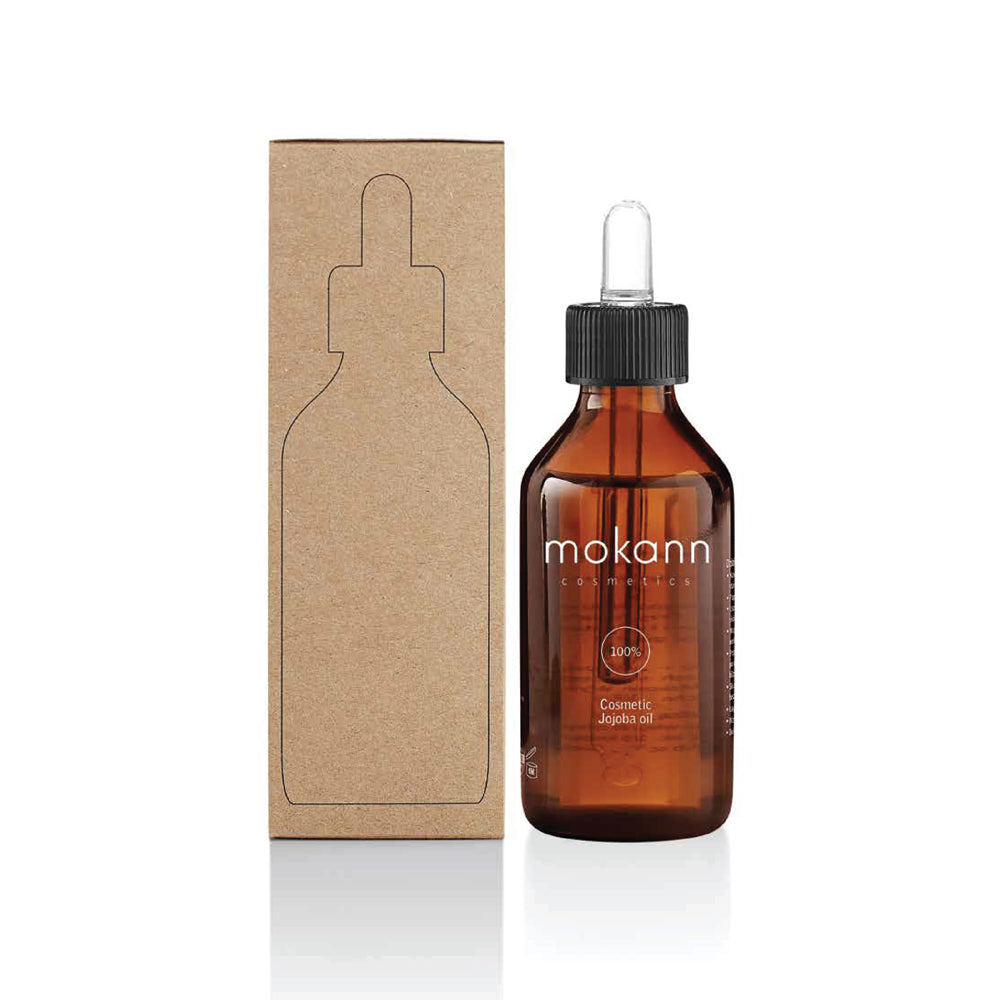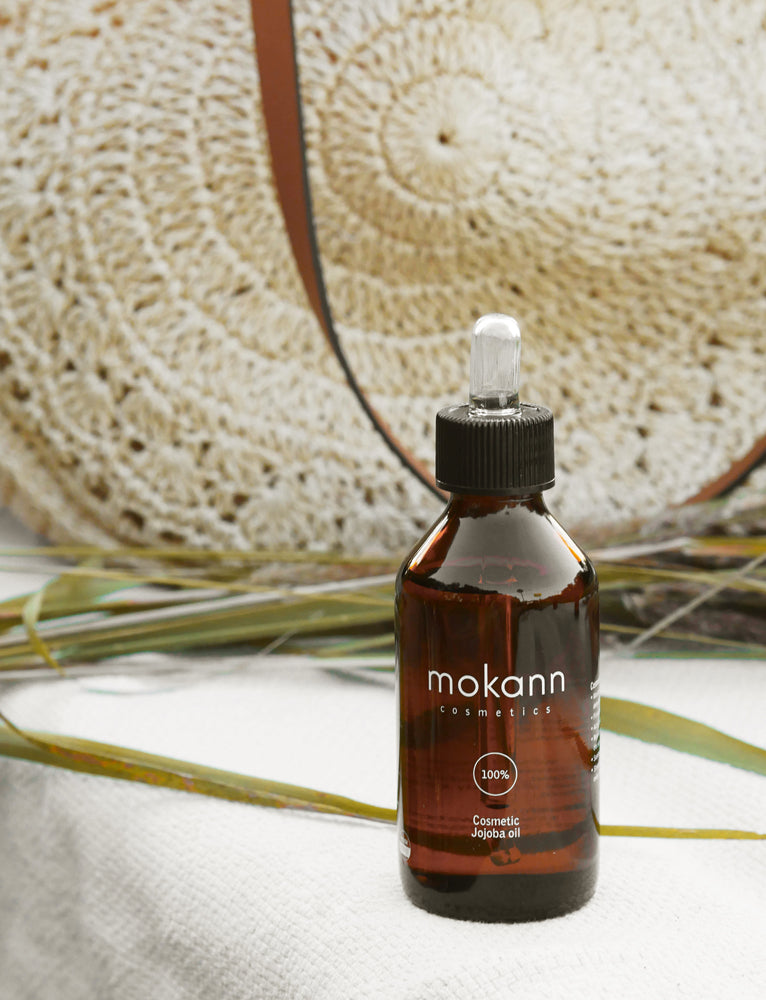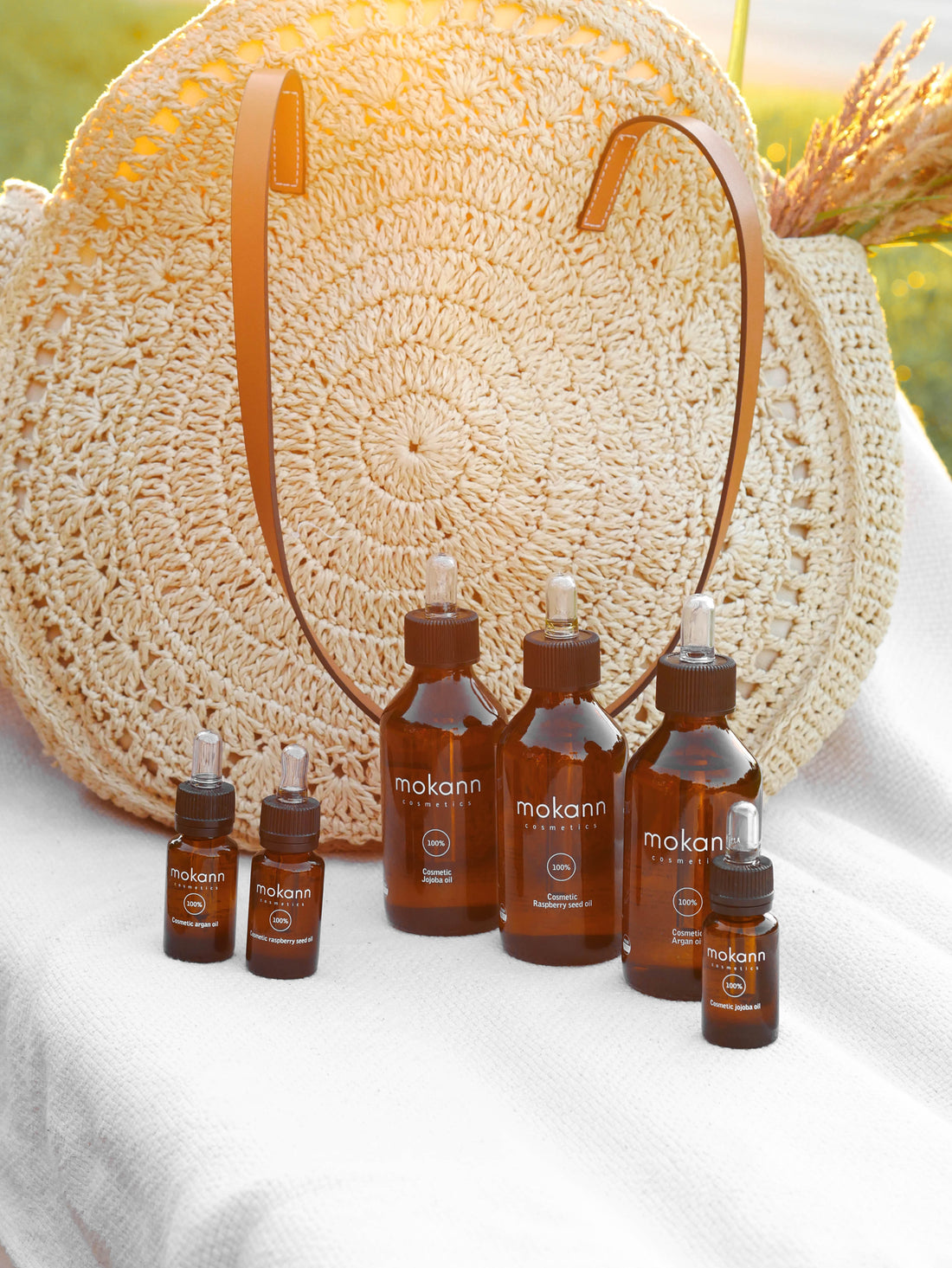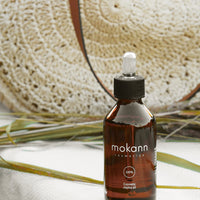 MOKANN - 100% Jojoba Oil - Softening & Moisturising (Cold Pressed)
Unlike other jojoba oils in the market, our 100% jojoba oil is a cosmetic product made from Certified Organic Raw materials. It has undergone microbiological and dermatological testing. It is packaged in dark pharmaceutical grade glass to protect our precious oil.

Jojoba oil belongs to the group of liquid waxes. It contains phytosterols, a lot of vitamin A (which supports the natural functioning of the skin), vitamin E (accelerates skin regeneration and slows down its ageing), and vitamin F. The liquid wax esters of jojoba are similar in structure to sebum secreted by the sebaceous glands. This oil is easily absorbed by the skin and strengthens the intercellular cement layer, preventing the skin from drying out. It can be used for all skin types - even acne.
Size: 100ml
Simmondsia Chinensis (Jojoba) Seed Oil•

•Certified organic ingredient
Cosmetic Effects
• Moisturizes, lubricates and softens dry skin. Perfect for massages.
• Firms the skin.
• Has an antioxidant effect.
• Nourishes and regenerates the skin.
• Soothes inflammation.
• Effectively cares for Rosacea
• Effectively cares for the skin in psoriasis, eczema, dandruff and AD.
• Makes hair ends shiny and regenerates them, nourishes nails.
• Gently cares for skin for all ages.
Method of Use
• Face and body – massage the oil into the skin with circular movements.
• Hair – massage the oil into the hair ends and the sculp. Wrap with foil and a towel, leave for 10-20 minutes, shampoo thoroughly.
• Body peeling – mix argan oil with algae or iodine-bromide salt. You may add a few drops of some essential oil to enrich the mixture with fragrance as well as extra properties characteristic for the specific oil. Rub with circular movements.
• Rejuvenating bath – pour argan oil into warm water, add up to several drops of essential oil to get extra aroma-therapeutic effect.
Note: Due to its physic-chemical attributes, jojoba oil tends to crystallizes below 10°C. The process is natural and reversible.

Discover the effectiveness of natural care. Feel harmony, pleasure and allayment.
Meet Mokann
MOKANN is recognizable among every lover of natural care. It is awarded continuously for its ambitiously refined compositions with proven action, beautiful fragrances, glass packaging, design and transparency in communication.

Our Philosophy
I highly recommend
I've been using for about 3 months and I honestly recommend it. I have problmeatic complexion and acne scars, super eased all inflammation;)
I use it for nails and face - it works great!
Moisturizes, removes makeup