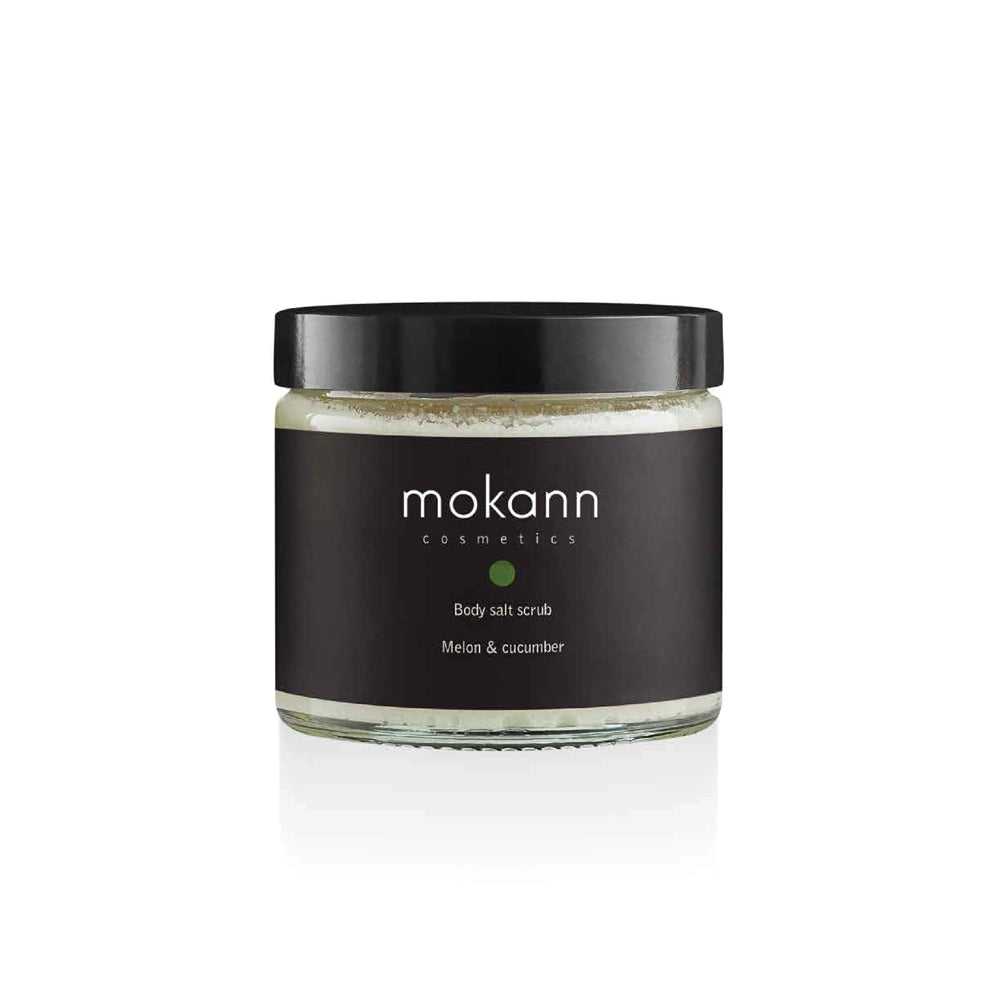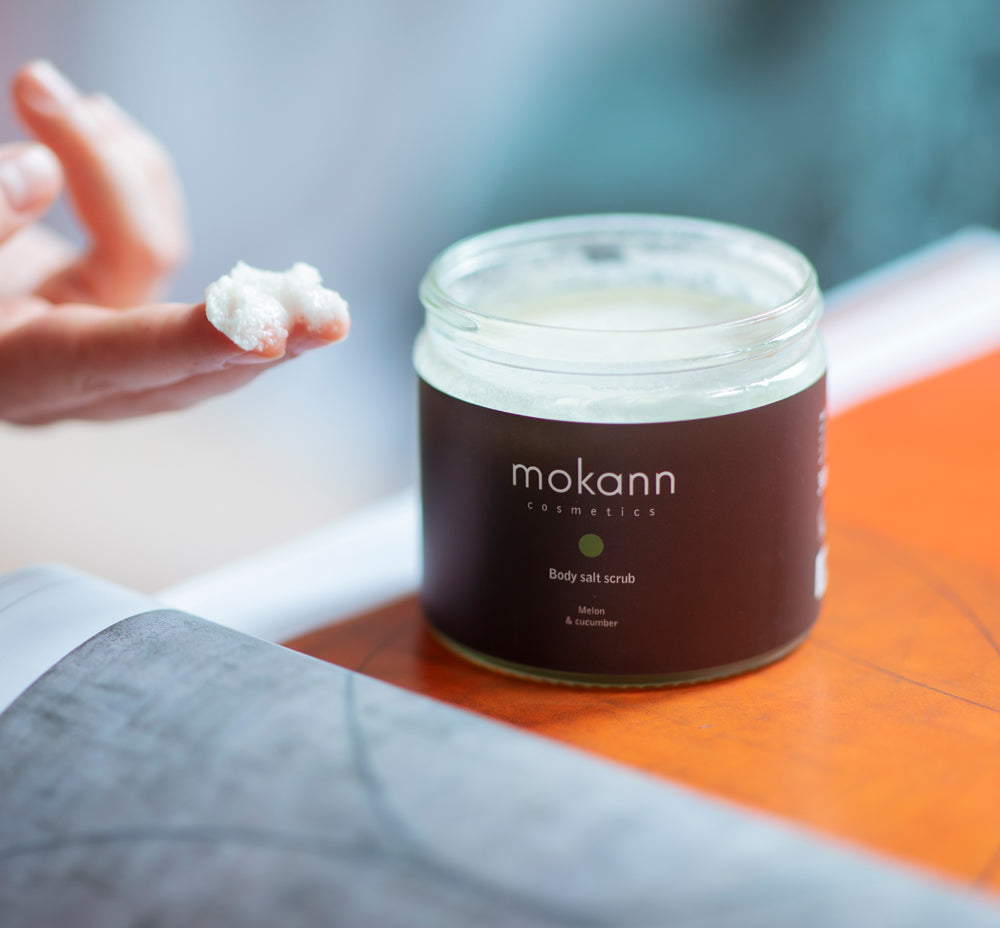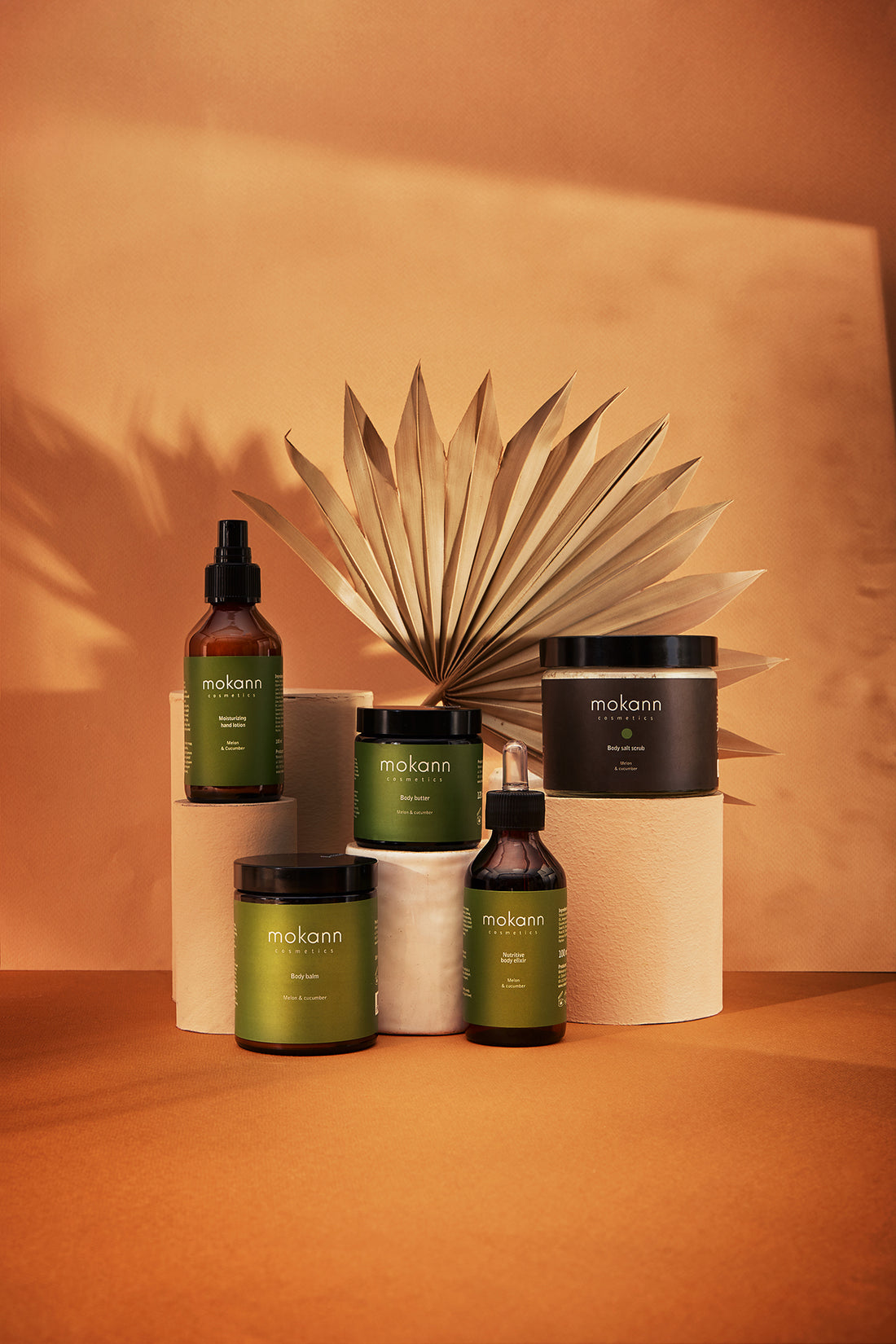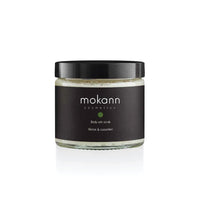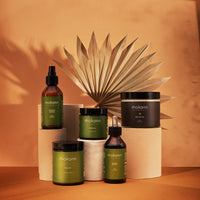 MOKANN - Body Salt Scrub [Nourishing - Melon & Cucumber]
Deeply cleansing scrub with a refreshing scent of melon and cucumber. It contains natural Dead Sea salt crystals that massage the body and remove dead skin cells, making the skin smooth and soft. Shea butter and a composition of precious plant oils: argan, jojoba, evening primrose and sweet almond additionally moisturize and gently lubricate the skin, protecting it against harmful external factors. The skin is tightened, smooth and soft after applying the scrub.

Size: 300g/250ml
Maris Sal, Prunus Amygdalus Dulcis (Sweet Almond) Oil, Butyrospermum Parkii (Shea) Butter, Argania Spinosa Kernel Oil, Jojoba Esters, Cucumis Sativus (Cucumber) Seed Oil, Simmondsia Chinensis (Jojoba) Seed Oil, Glycerin••, Oenothera Biennis (Evening Primrose) Seed Oil, Tocopherol, Helianthus Annuus (Sunflower) Seed Oil, Parfum

•• The raw material of plant origin

Active Ingredients:
• Dead Sea salt
• Shea butter
• Cucumber oil
• Evening Primrose oil
• Argan oil
• Jojoba oil
• Sweet almond oil
• Vitamine E
Method of Use
Apply a small amount of scrub to damp body skin and massage in circular motions. Then rinse off without cleanser.

Discover the effectiveness of natural care. Feel harmony, pleasure and allayment.
Meet Mokann
MOKANN is recognizable among every lover of natural care. It is awarded continuously for its ambitiously refined compositions with proven action, beautiful fragrances, glass packaging, design and transparency in communication.

Our Philosophy
光滑水潤
磨砂膏可以去死皮,令皮膚更光滑水潤膚,會keep住用。
去除死皮+潤滑肌膚
蜜瓜和青瓜香味清新, 用完之後非常醒神. 佢既天然死海鹽晶體, 輕輕按摩身體就可以去除死皮,加埋植物油成分,可以滋潤同潤滑肌膚, 肌膚同時變得緊緻、光滑、柔軟左
用後皮膚潤澤
"磨砂膏, 它帶有香香的蜜瓜味, 顆粒不會太幼細, 非常適合作身體磨砂用, 用後感覺皮膚潤澤, 光滑和柔軟了! 非常清新潔淨感覺, 最適合運動回家後的我使用, 所有汗水和疲累都消除, 讓人精神爽利。
"
每星期一次,好relax!
磨砂膏擁有質感舒服不會太粗的死海鹽晶體,又有珍貴植物精油成分,每星期做一次,皮膚明顯亮白幼滑,而且帶有天然生果香味,好relax!
去暗粒一流
我用了Mokann身體護理磨砂膏來‎深層徹底潔淨肌膚底層,可以清黑頭去暗粒,去除毛孔內的油脂污垢及死皮,預防膚質老化。此產品均通過皮膚科測試,成分天然,不會令肌膚造成過敏和造成刺激。