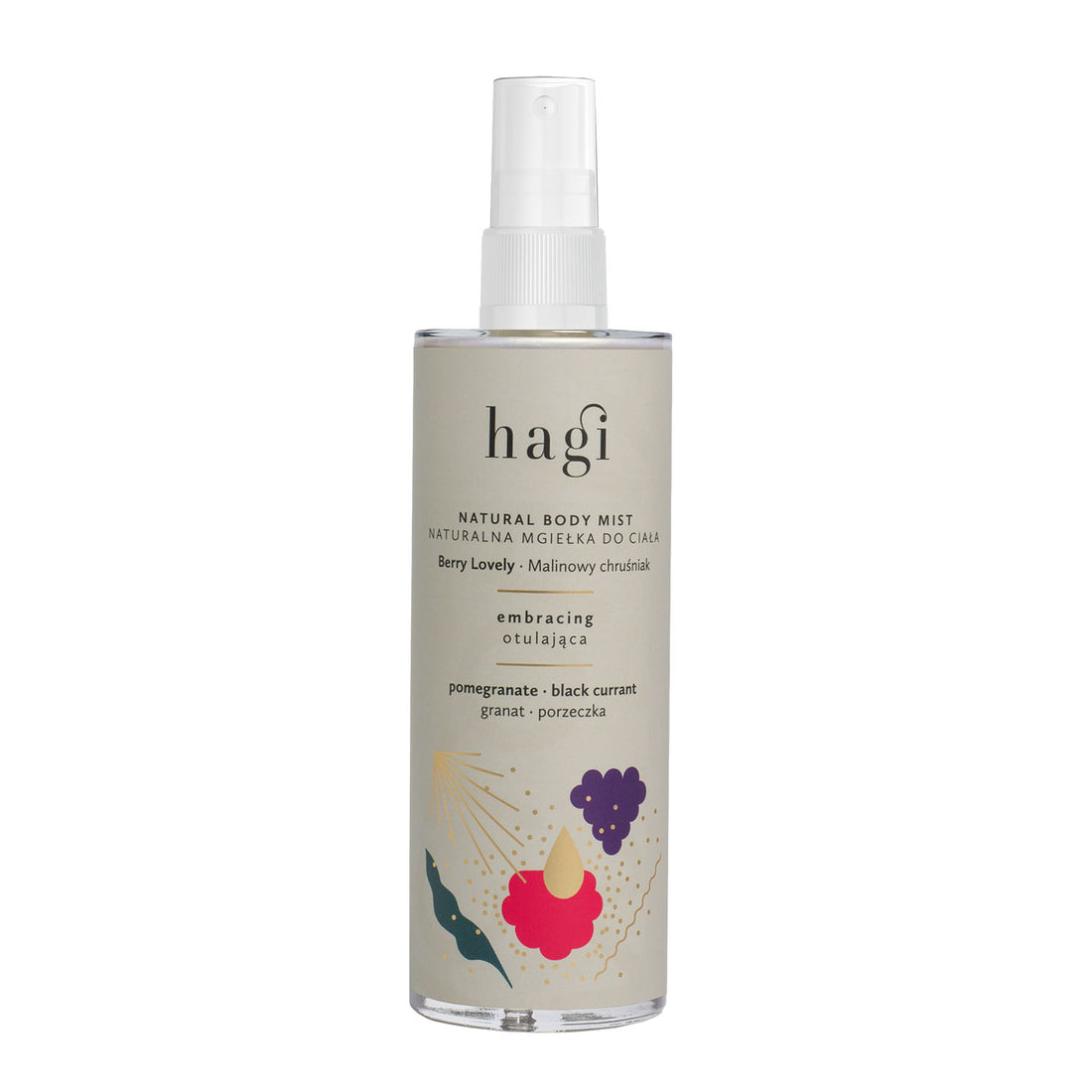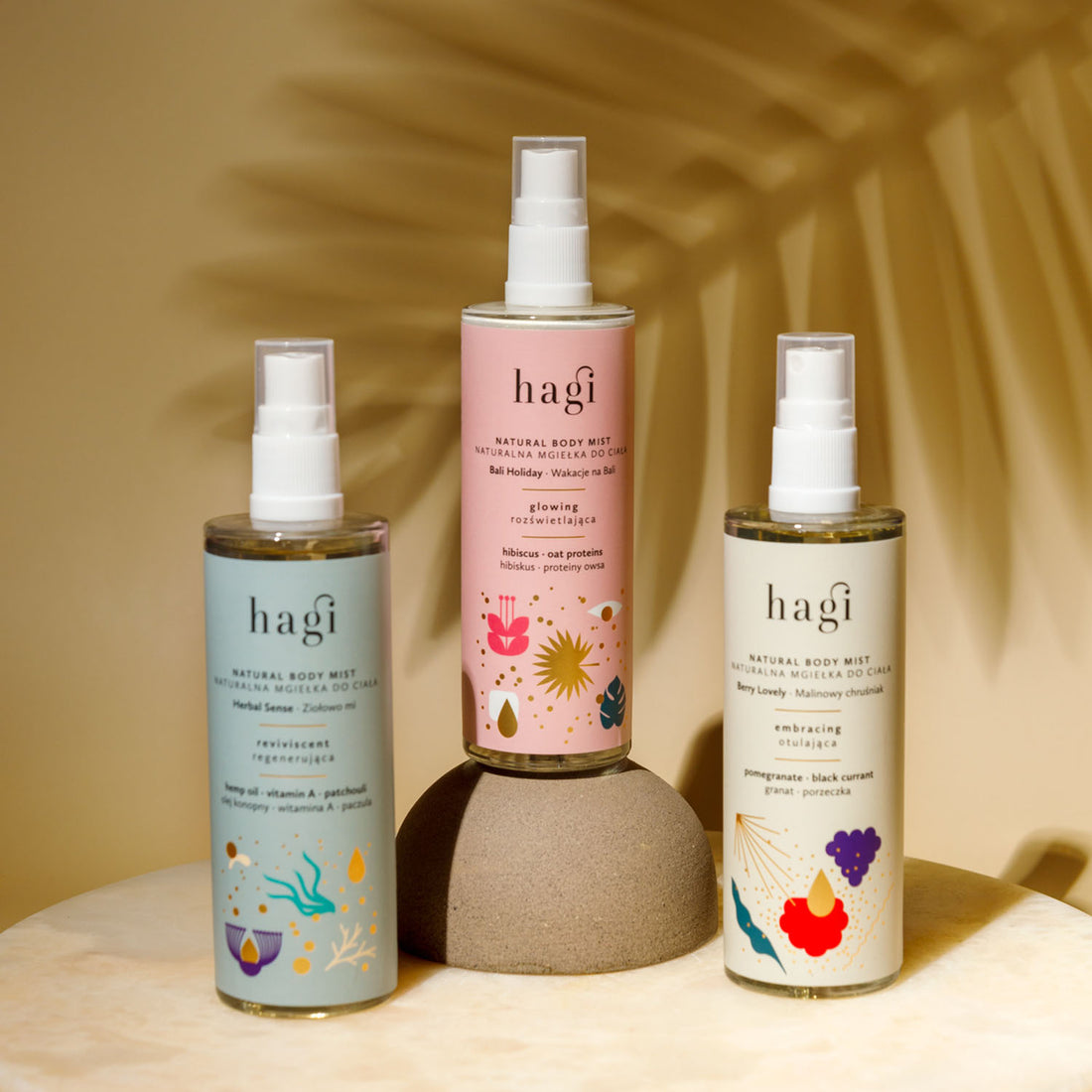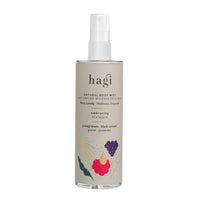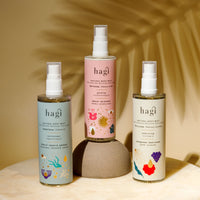 Hagi - Embracing Moisturising Mist [Berry Lovely]
Body mist that will let you enjoy the freshness of fruits all year round and wrap your skin with a sweet aroma!
Natural body mist contains a complex of forest fruit extracts - strawberry, raspberry, blackberry and currant with the addition of nourishing pomegranate extract. The blend revitalizes and energizes while keeping the skin moisturized.
The fragrance lingers on the skin for a long time, transporting you to the middle of a sunny summer.
Size: 100ml
Prunus Amygdalus Dulcis (Sweet Almond) Oil, Vitis Vinifera (Grape) Seed Oil, Macadamia Ternifolia (Macadamia) Seed Oil, Coffea Arabica (Green Coffee) Seed Oil, Rosa Moschata (Musk Rose) Seed Oil, Parfum, Helianthus Annuus (Sunflower) Seed Oil, Helianthus Annuus Seed Oil, Fucus Vesiculosus Extract, Laminaria Hyperborea Extract, Laminaria Digitata Extract, Tocopherol (Vitamin E), Ascorbyl Palmitate
Active Ingredients:
Pomegranate Peel Extract
Is a real slayer of the unfavorable effect of the passage of time. It is obtained from the rind of the fruit of a tree native to southern Asia and grown in southern Europe. Pomegranate peel is a rich source of antioxidants. The raw material is recommended for mature skin care, as it has anti-wrinkle and firming effects, and strengthens cell walls.

Complex of fruit extracts from strawberry, blackberry and raspberry
An unusual fruit mix, which has moisturizing effects, so important for daily care. It is characterized by softening and anti-free radical properties. It accelerates the regeneration and healing of the skin. The extract is a valuable source of natural fruit acids.

Vitamin E
Has antioxidant activity, nourishes, firms.

Vitamin C
One of the strongest antioxidants, delays aging, brightens, reduces discoloration, firms, improves skin condition.
Method of Use
Suitable for all skin.
Do not use if you are allergic to any of the ingredients.
H-armony | A-ffirmation | G-reen | I-nspiration
Hagi
Hagi is a Polish company, combining love for nature with longterm experience and extensive knowledge of chemistry. Our products respond to the varied needs of a contemporary consumer. They cater for the skin issues resulting from the present-day lifestyle causing allergies, dehydration, and premature aging.
Our Philosophy